News > Idaho
Hagadone dockmaster accused of embezzling $467,000
UPDATED: Wed., Oct. 28, 2015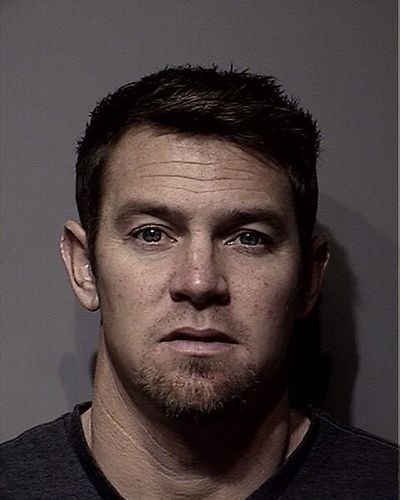 A dockmaster accused of stealing $467,800 from the Coeur d'Alene Resort since 2005 has been charged with grand theft.
Anthony David Parks, 37, of Coeur d'Alene, was fired from his job at the resort marina Oct. 15 after an internal company investigation. Coeur d'Alene police arrested Parks on Oct. 22, and he is scheduled for a preliminary hearing Nov. 13.
An accounting review of the marina's books revealed irregularities with cash refunds for boat rentals.
Resort security installed surveillance cameras that showed Parks pocketing a $477 refund, according to the police investigation.
Confronted by managers, Parks admitted to the thefts and said he used the cash to pay bills, send his children to soccer and basketball camps, and buy things for his family he couldn't have otherwise, according to the investigation.
An auditor for resort owner Hagadone Corp. found 1,259 fraudulent refunds since 2005, including 156 transactions totaling almost $53,000 this year alone.
Parks admitted to a resort security official he had been issuing fraudulent cash refunds two to three times a week since 2009, police said.
When a police detective confronted him with the auditor's 10-year spreadsheet of fraudulent transactions, Parks responded, "It does all point to me."
Parks has hired Coeur d'Alene attorney Sean Walsh.
The Hagadone website said Parks worked in the marine business on Lake Coeur d'Alene for 12 years.
"He makes certain it's all smooth sailing at the Boardwalk and Silver Beach marinas, with an eye for excellence and a knack for fixing just about anything," the corporate biography stated.
That information has been removed from the website.
Local journalism is essential.
Give directly to The Spokesman-Review's Northwest Passages community forums series -- which helps to offset the costs of several reporter and editor positions at the newspaper -- by using the easy options below. Gifts processed in this system are not tax deductible, but are predominately used to help meet the local financial requirements needed to receive national matching-grant funds.
Subscribe now to get breaking news alerts in your email inbox
Get breaking news delivered to your inbox as it happens.
---