Success rewarded for EWU kicker Jordan Dascalo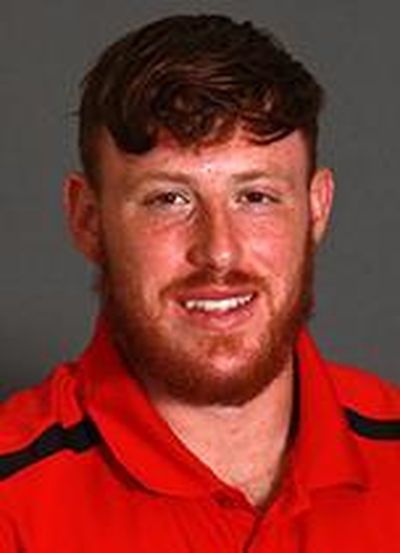 The hard work paid off last weekend for Eastern Washington football player Jordan Dascalo.
Seconds after Dascalo's 44-yard field goal gave the Eagles a last-second win at Northern Colorado, teammates poured onto the field and poured on the congratulations.
Which was nice, but that wasn't the point.
"That felt great, all the high-fives and everything," Dascalo said. "But I know that even if bad things had happened on that kick, they'd still be there for me."
Indeed, the Eagles have been there for Dascalo since he transferred this summer from Washington State. Denied a scholarship despite starting all 12 games as a walk-on for the Cougars, Dascalo was out of money and was forced to move on.
He contacted Eastern, which needed a punter after the graduation of Jake Miller. The rest was wasy: Eastern delivered on a scholarship and Dascalo delivered a clutch field goal last weekend that kept the Eagles unbeaten in the Big Sky Conference.
"It was a great feeling," Dascalo said.
Dascalo was a quarterback and safety through junior high, but found his niche as a kicker at Taft High School in Los Angeles.
There he heard the stories of football success. Taft's alums included current NFL players Steve Smith, a wide receiver with the Baltimore Ravens; and Seattle Seahawks linebacker Malcolm Williams, the Most Valuable Player in Super Bowl XLVIII.
"I said, 'if they can have their school paid for what they do, then that's what I want too,'" Dascalo said.
As a senior he averaged 46 yards a punt and connected on 12 field goals, including a school-record five in one game. Struggling in the classroom, he enrolled in a post-high school academy to enhance his college scholarship hopes.
He received a few offers, but took a chance and walked on at Washington State with the promise of earning a scholarship. Dascalo averaged 41.6 yards a punt, sixth-best in the Pac-12, and had 13 punts of at least 50 yards.
However, the man who recruited him, WSU special teams coach Eric Russell was fired in midseason. For whatever reason, no scholarship offer was extended.
"That was going to be tough on my family, so I had to move on," said Dascalo, who moved seamlessly into the special teams mix at Eastern despite missing spring ball.
Reflecting on his experience at the FBS and FCS levels, Dascalo said he's found "people here (at EWU) are a lot more humble because they don't have everything handed to you."
Indeed, Dascalo also put in practice time as a place-kicker – good thing, because Dascalo has the strongest leg among the current Eagle kickers, who also include Tyler McNannay and Brandyn Bangsund. As it turned out, it was Dascalo who opened the season by kicking off at Oregon on Sept. 5.
Dascalo, a a 6-foot-1 220-pound sophomore, struggled with punts at Oregon and Northern Iowa – "I learned that I need to relax," he said – but he's averaged 46 yards in the last three games.
Speaking of the special teams players, Dascalo said, "We put in so much work during the week and during the summer, it feels great to showcase it."
Dascalo got his chance last weekend. McNannay has been out for a month with a hip flexor injury, and Bangsund was 0-for-2 on extra points at Northern Colorado.
Dascalo took over from there, handling punts, kickoffs and placements. Trailing 41-40, the Eagles drove 49 yards in nine plays.
With 5 seconds left and the ball at the 26-yard-line, the game rested on Dascalo.
"It didn't bother me at all, going out there," Dascalo said. "That's what I work for every day."
---