Sports
Whitworth soccer players suspended for wearing blackface
Sept. 2, 2015 Updated Wed., Sept. 2, 2015 at 2:19 p.m.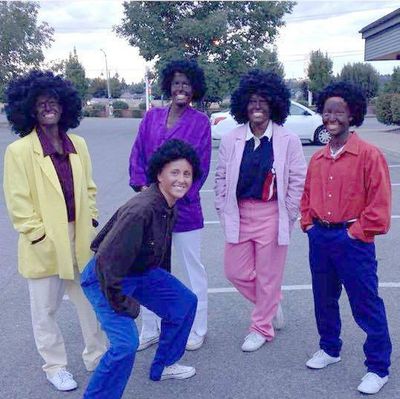 A day after a social media post depicting soccer players wearing blackface at an informal event, Whitworth University suspsended the five players shown in the photograph. Athletic Director Tim Demant and other university officials said Tuesday that they met with all five players, whom they declined to name, and said the players said they were not aware of the racist implications of the use of blackface. The players were attempting to appear as members of The Jackson Five at a local bowling alley. "Obviously, their actions were very unfortunate," Demant said Tuesday. "But students make dumb decisions without knowing the implications of their decisions. We don't feel it would do any benefit to anybody" to suspend them. However, he left the final call to coach Jael Hagerott, who decided the suspend the players for today's opening-season match against Carleton. The Pirates won 2-0. "In light of the impact that these actions have had on Whitworth and the greater Spokane community, we feel it is in the best interest of all involved to take this action at this time," Hagerott said in a statement. "While their intentions were not malicious, the outcome of their actions was painful for many in our community. We feel that this punitive response is proportional to their actions." The university is planning no further puntitive action. However, the students will be subject to Whitworth's normal student-conduct process, according to a university news release. "As a Christ-centered university that believes in the value of all individuals, we are seeking to use this situation as an opportunity to educate, redeem and restore," Demant said Wednesday in a statement.
Local journalism is essential.
Give directly to The Spokesman-Review's Northwest Passages community forums series -- which helps to offset the costs of several reporter and editor positions at the newspaper -- by using the easy options below. Gifts processed in this system are not tax deductible, but are predominately used to help meet the local financial requirements needed to receive national matching-grant funds.
Subscribe to the sports newsletter
Get the day's top sports headlines and breaking news delivered to your inbox by subscribing here.
---