Sports
Eastern Washington volleyball coach Wade Benson steps down for health reasons
Thu., Sept. 17, 2015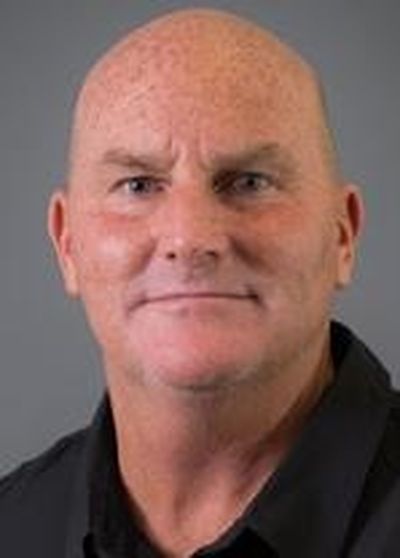 For the second straight season, Eastern Washington University volleyball coach Wade Benson is stepping down from his position for health reasons.
Benson, who has battled throat cancer since 2014, cited fatigue from three weeks of tournament travel to the Bay Area, New Orleans and Hawaii as well as the numerous demands of running the program. Benson lost 35 pounds while undergoing treatment and it's been a lengthy process to regain his strength and stamina.
At his request, Benson will become a non-traveling assistant coach concentrating on daily practice. Michael King will be the interim head coach for the remainder of the season. King served as the interim coach last season, guiding EWU to a 9-20 record with Benson on a leave of absence.
"It's not a recurrence (of cancer). I just don't have the energy for the demands of the job, what the kids deserve and what the program deserves," Benson said. "Just the stress and combination of things that go into being a head coach and trying to turn a program around isn't conducive to what I need to do to get myself into tip-top shape.
"Eastern has been really good to me through the whole thing and I want to give them a fair shot to be successful."
The changes will take place after tonight's home opener against Corban University. Benson is 168-79 with three Big Sky regular-season titles in two stints as EWU head coach.
"This last year has been a real challenge for Wade, and our No. 1 concern all along has been his health and making sure that he makes a full and complete recovery," athletic director Bill Chaves said. "After several discussions, we felt like this was the best thing for Wade and the program at the right time."
First-year assistant Matt Dyck will be elevated to top assistant on an interim basis.
Local journalism is essential.
Give directly to The Spokesman-Review's Northwest Passages community forums series -- which helps to offset the costs of several reporter and editor positions at the newspaper -- by using the easy options below. Gifts processed in this system are not tax deductible, but are predominately used to help meet the local financial requirements needed to receive national matching-grant funds.
Subscribe to the sports newsletter
Get the day's top sports headlines and breaking news delivered to your inbox by subscribing here.
---