News > Spokane
Sue Lani Madsen: Trans-Pacific Partnership will create winners, losers in Washington state
Fri., April 8, 2016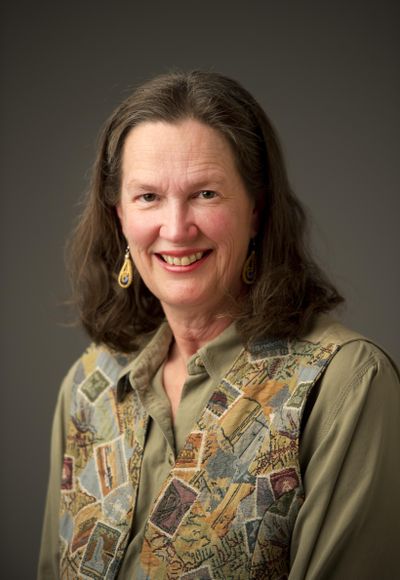 When Spokane City Council President Ben Stuckart and Councilman Mike Fagan are in agreement, it's mind-boggling. What issue put Stuckart and Fagan on the same side of a unanimous City Council vote? Joint opposition to approval of the Trans-Pacific Partnership.
The TPP is a multilateral trade agreement involving 12 countries, replacing seven current bilateral free-trade agreements with Australia, Brunei, Canada, Chile, Mexico, Peru and Singapore. It would add Japan, Malaysia, New Zealand and Vietnam to the group. The 12 countries of the TPP represent 40 percent of all world trade.
At more than 5,500 pages, one objection is length. It was an understandably complex negotiation. Imagine sitting down with 11 roommates to discuss splitting expenses, sharing chores and all the possible ways you could get on each other's nerves. As a result, the TPP is more than three times longer than the King James Bible.
Unintended consequences are unavoidable. Is there a mechanism to monitor and adapt? If banks can be too big to fail, can a treaty be too big to pass?
Washington is a trade-dependent state with an economy driven by agriculture. Our local wheat growers depend on open export markets, and producer groups such as the U.S. Wheat Associates, National Association of Wheat Growers and the local Washington Association of Wheat Growers are in favor of approving the TPP. Benefits include lower tariffs and consistent quality standards. What benefits their industry benefits the state.
On the other hand, livestock producer groups like R-CALF and the Cattle Producers of Washington object strongly because the TPP doesn't provide protection from cheap import competition.
There are well over 100 agricultural commodity groups across the United States, each taking a position depending on whether they are export-driven or import-sensitive.
Washington's economy also relies on manufacturing for jobs, from giants like Boeing on the West Side to smaller companies like Pearson Packaging on Spokane County's West Plains.
Export-focused businesses benefit from consistent trade rules and lower tariffs. For manufacturers seeking to add jobs in the U.S. by increasing exports, TPP is a good thing.
But for unions fearing that a lack of American competitiveness will drive jobs overseas, TPP is a bad thing.
How much net gain makes it worth the pain of adopting?
When I asked Todd Mielke, CEO of Greater Spokane Incorporated, for GSI's point of view, he said it's "absolutely critical to speak to people who spend every day trying to move products across borders and who truly understand the obstacles and opportunities."
Economists will assign numbers to the gains and losses, but not all objections are focused on economics. After 1946, there was a push toward more liberal trade agreements to stave off war. Trade agreements became tools for governments to practice other kinds of meddling in each other's affairs.
There are more chapters in the TPP addressing social issues like labor and environmental standards than there are chapters focused on ground rules for commerce. It's as if your roommate agreement gave all 11 of them the right to demand your shirts be union-made from organically grown cotton, in addition to how to fairly split the rent.
Environmental and labor groups say the minimum standards are too low, although they're high enough to keep China out. I'm not persuaded they're appropriate as part of a trade agreement, no matter how low the tariffs.
Bipartisan objections to the Investor State Dispute Settlement process point to costly lawsuits as well as a loss of U.S. sovereignty. ISDS is already incorporated in other treaties, but "we're already doing it" is not an excuse if it's not working.
The TPP is currently undergoing a 105-day review for the U.S. International Trade Commission to report on the effects of adoption versus rejection. The approval rules require Congress to take an up or down vote, no amendments.
I'll keep digging and take my own up or down vote after the trade commission releases its report. I know isolationism isn't the answer. We must protect our sovereignty, but we also need trading partners.
We're in a relationship. It's complicated.
Sue Lani Madsen can be reached at rulingpen@gmail.com or on Twitter: @SueLaniMadsen.
Local journalism is essential.
Give directly to The Spokesman-Review's Northwest Passages community forums series -- which helps to offset the costs of several reporter and editor positions at the newspaper -- by using the easy options below. Gifts processed in this system are not tax deductible, but are predominately used to help meet the local financial requirements needed to receive national matching-grant funds.
Subscribe to the Coronavirus newsletter
Get the day's latest Coronavirus news delivered to your inbox by subscribing to our newsletter.
---
Subscribe and log in to the Spokesman-Review to read and comment on this story