This column reflects the opinion of the writer. To learn about the differences between a news story and an opinion column, click here.
Opinion > Column
Doug Clark: Hillyard residents, use oil slick to your advantage
Mon., April 18, 2016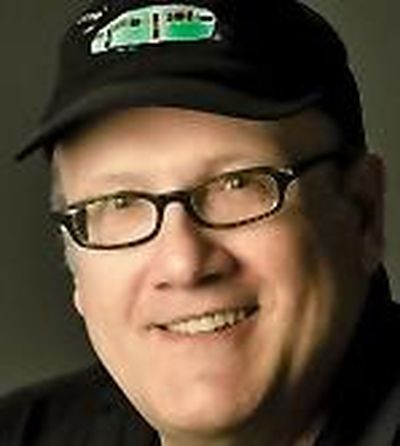 I was listening to a local radio chat show the other day, when a caller summed up Spokane in a way I'd never heard.
A fairly recent resident of our lilac-scented burg, the caller said it wasn't too long before he noticed that Spokane had only two distinct seasons.
"Winter," he opined, "and construction."
Do I hear an "amen" to that?
I would go further in proposing that the latter season causes the most consternation around here.
Major arterials close. Barricades go up. Businesses go bust. Drivers curse the traffic gods as they discover they can no longer get from point A to point B without detouring through points X, Y and Q.
It wouldn't be so bad if all the chaos accomplished anything. But year after year – no matter how much road-ripping repair goes on – the potholes always return worse than ever.
And now, like the slow-boiling plot to many of the old science fiction movies I watched as a kid, our construction efforts have unearthed a prehistoric monster that is now set to terrorize us like Godzilla.
I'm talking about … the Hillyard Doom Plume.
This menace was brought to our attention thanks to a great front-page story that appeared in Sunday's newspaper.
"Underground oil contamination in the path of a new north Spokane freeway is disrupting long-laid plans for the high-speed corridor through Hillyard," the story reported.
Like many of you, I was positively shocked.
I had no idea some people still believed that old north-south freeway myth.
Come on. I remember reading about this fantasy when I was a kid delivering the Spokane Daily Chronicle, our long-defunct afternoon newspaper.
Sure, building a north-south freeway is a swell idea. But we'll all be driving flying cars by the time this infernal thing gets completed.
There always seems to be some snag that keeps this project from being finished, and now it's the Hillyard Doom Plume.
To recap the news, a Trump-sized underground oil plume is floating atop the aquifer in Hillyard, just south of Wellesley Avenue.
So that's why my tap water's had that slight WD-40 tang.
Anyway, the oil, which "leaked from a locomotive yard decades ago," is directly in the way of the "designated route of the freeway."
The contamination site is even more toxic than that Airway Heights racetrack that Todd Mielke stuck us with back when he was pretending to be a county commissioner.
Obviously there's big concern over this.
When finished, the story reported, that north-south freeway would give motorists nearly 11 miles of zooming "from Interstate 90 to U.S. Highway 395 at Wandermere."
Yet here's the rub. Cleaning up this mess could set the freeway plan back another 20 years.
As a countermeasure, the state could decide to build an elevated freeway ramp at Wellesley. This would allow speeders to jump over the Doom Plume ala Evel Knievel.
While this sounds like a ton of fun, local boosters fear this daredevil option would clash with the Hillyard skyline.
So what can be done?
Hillyard is hands down one of my favorite Spokane neighborhoods. So don't panic. I'm glad to help in this time of need.
The first answer is simple: T-shirts.
Who wouldn't want to buy an "I Survived the Hillyard Doom Plume" T-shirt?
But that's not all.
I can see "Jim Hill's Spill Days" as a new Hillyard festival in honor of the railroad magnate and community founder.
In addition, guided daily tours over the contaminated site could help turn Hillyard from its current antique shop-based commerce to a Doom Plume-based economy.
Visiting schoolkids could dig up a sample and use the oily dirt to make their own lanterns.
Why, in a few months, this charming northeast neighborhood will be burning brighter than Disneyland.
Don't thank me, Hillyard. Just send me a Doom Plume T-shirt when the first batch comes out.
Doug Clark is a columnist for The Spokesman-Review. He can be reached at (509) 459-5432 or by email at dougc@spokesman.com.
---
---