News > Spokane
Local lawyer dies in water skiing accident
Tue., Aug. 2, 2016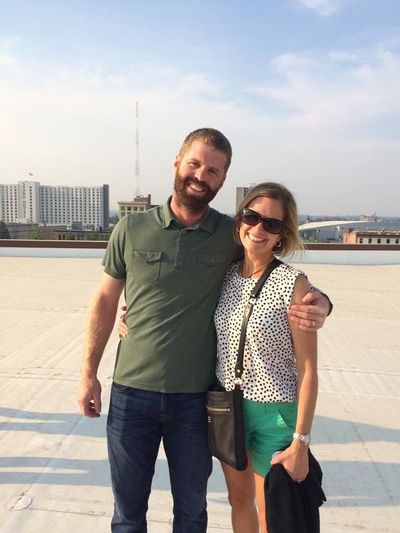 A local patent lawyer died Thursday after a water skiing accident near his family property on Huckleberry Bay at Priest Lake in Idaho.
Dan McGinnity, 43, was being pulled by a boat driven by family members when, at about 3:15 p.m., he ran into a dock. Friends and family who saw the accident said he wasn't going very fast and was "just goofing around" near the dock when his ski went sideways and he fell forward.
"He was trying to splash his brothers," said Jamie Breen, McGinnity's brother-in-law and co-worker. "He had a big goofy grin on his face as he was about to douse everyone on the dock."
McGinnity sustained injuries to his shoulder and head. Breen said McGinnity's neighbor, who is a doctor, was on the dock when the accident occurred and started CPR before rescue personnel arrived. McGinnity was pronounced dead at the scene.
In his obituary that appeared in Tuesday's Spokesman-Review, family described him as "brilliant yet humble, kind to the core" and "selfless."
"Our solace is that his last moments were filled with joy and he was surrounded by people who loved him," the obituary reads.
In a moving Facebook post on Sunday, McGinnity's wife, Robyn, remembered her husband of 18 years.
"Dan was our fun-loving stabilizer, as reliable in his love as his genuine kindness," she wrote. "He asked for so little and filled us all with such joy."
McGinnity worked as a partner at Wolfe, Sadler, Breen, Morasch & Colby LLC, a patent and technology law firm in Spokane. Colleagues there remember him not only as a devoted co-worker, but also as someone who could split a few sides with laughter.
"He's loved by a lot of people, and he was funny as hell," said Lance Sadler, a co-worker of McGinnity's for about a decade. "He had an incredible sense of humor. I think that's part of why people were just drawn to him. He would make you feel good just being around him."
Co-workers recalled times when they would send him emails, and rather than reply, he would come over and talk to them face-to-face.
"If we had issues, he was always about finding a solution to problems," said Chris Culberson, who took the bar exam with McGinnity at Gonzaga before working at the firm.
Breen knew McGinnity from high school, when McGinnity started dating his sister.
"He's the guy you want to have married to your sister," he said. "They were together since he was 15 and I've obviously known him the whole time. He's just a really good, honest, loyal man."
Local journalism is essential.
Give directly to The Spokesman-Review's Northwest Passages community forums series -- which helps to offset the costs of several reporter and editor positions at the newspaper -- by using the easy options below. Gifts processed in this system are not tax deductible, but are predominately used to help meet the local financial requirements needed to receive national matching-grant funds.
Subscribe now to get breaking news alerts in your email inbox
Get breaking news delivered to your inbox as it happens.
---