Famed opera singer Patrice Munsel, who left Spokane for Met fame, dies at 91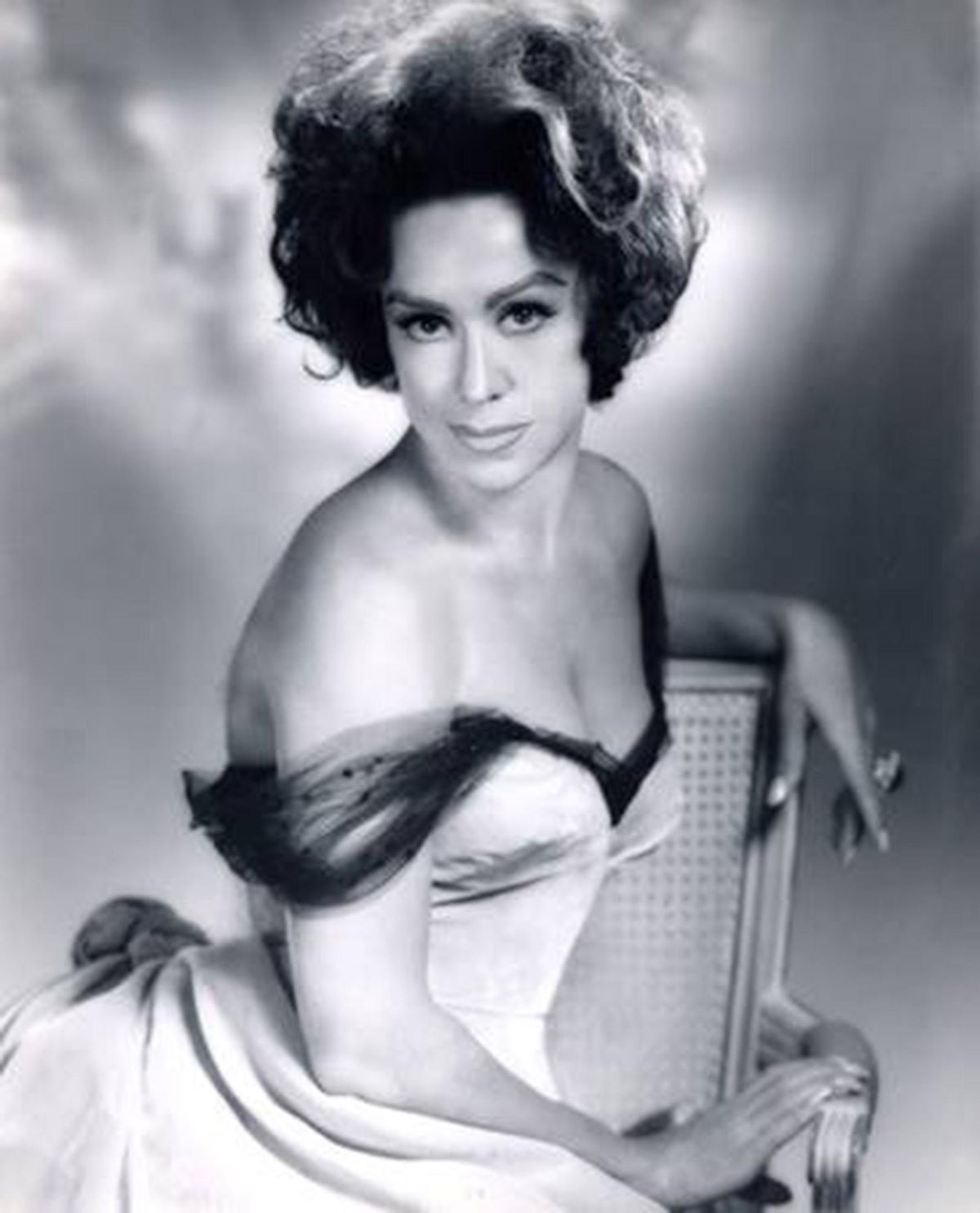 Patrice Munsel, the Spokane-born opera singer who dazzled audiences around the world, has died at the age of 91.
In 1943, at age 17, Munsel won an audition with the Metropolitan Opera in New York City – performing the "Mad Scene" from "Lucia di Lammermoor" – and became the youngest singer to make a debut at the Met.
After a brief illness, Munsel died Thursday at her lakefront home in the Adirondacks of New York state, surrounded by her children and grandchildren.
Munsel, known as Pat, took to the stage as a child in Spokane. In 1936, at age 10, she performed a whistling recital at a local concert hall. She began singing around town at age 12, and attended Lewis and Clark High School until she was 15, when she moved to New York to study singing.
"I think growing up in Spokane gave me a different way of looking at music than if I had been raised in New York," she said in a 1985 interview.
The coloratura soprano made her debut at the Met after winning an "American Idol"-like talent program called "Metropolitan Opera Auditions of the Air," which was broadcast nationally on the radio. On Dec. 4, 1943, she sang Philine in "Mignon," by Ambroise Thomas.
She was 18. The ovation, according to an obituary prepared by her children, lasted a full six minutes.
"Singing the great scores at the Met came as naturally to me as singing Cole Porter on my own radio show" in the 1940s, she said in 1985. "It was merely a matter of making the best of what any good music had to offer."
Her homecoming concert at the Fox Theater in 1943, after her successful Met audition, was a smash hit, with lines stretching around the block.
Munsel was born Patrice Munsil to Audley J. and Eunice Munsil – the Met was reportedly behind the change in spelling – on May 14, 1925. Her father was a dentist, and she was the couple's only child. In an essay on her website, she credited her parents with being a little "off the wall."
"In an insular city like Spokane, they were rare individualists, and thank God, since I was an only child, not much was denied to me," she wrote. "At the age of six, I was studying ballet and tap and I aspired to be an artistic whistler." That latter goal was inspired by the Disney cartoons she watched. "There were always birds whistling in the background so I decided to whistle my way to Hollywood."
That all changed when she heard opera on the radio. She then dreamed of being a star at the Met.
Her dream was achieved. In her 15-year tenure, she would perform on the Met stage more than 225 times in roles both comedic and dramatic in operas such as "Lucia di Lammermoor," "La Traviata," "Romeo and Juliet" "Tales Of Hoffman," "Rigoletto," "Cosi Fan Tutte," and "La Perichole."
In 1950, she sang what became her most famous role, Adele in Johann Strauss II's "Die Fledermaus." New York Times opera critic Olin Downes said the role suited her: "She is born for Adele's part by personality, wit, temperament," he wrote, calling her "the bright particular star of the whole show."
John Pennino, an archivist at the Metropolitan Opera, first saw Munsel perform in "Fledermaus." "She had a very beautiful lyric voice," he said, later adding, "She walked away with the show. She really did."
Munsel's arrival at the Met, Pennino said, coincided with World War II, when the company's diva coloratura soprano, Lily Pons, was on the road entertaining troops. This allowed Munsel's star to rise rather quickly.
"She also had the added ability of looks, and acting. She was wonderful onstage," Pennino said. "When you got her in some of these soubrette roles, like Adele in 'Fledermaus,' or Despina in 'Cosi fan Tutte,' 'La Perichole,' she was wonderful. The people who followed her just couldn't live up to it. She set the standards in those roles, and if you saw her in it, you saw it. That goes even to today."
He interviewed Munsel for "Risë Stevens: A Life in Music," his biography of the mezzo-soprano whose own Met career overlapped Munsel's. The two of them frequently performed together.
"She was warm, and she was very generous with her memories," Pennino said.
Perhaps chafing at the light, comedic soubrette roles she was being offered, Munsel left the Met in 1958 after singing one of her dream roles, Mimi in "La Boheme."
"She wanted to, instead of doing so many Adeles, she wanted to do Violetta in 'La Traviata,' or she wanted to do Mimi in 'La Boheme,' rather than Musetta. She wanted to go in that direction," Pennino said. "She wasn't allowed to at the Met, so she left."
As Munsel told The Spokesman-Review in 2008 she loved the tragic roles. "I loved dying. Dying was the most fun."
She transitioned to musical theater, performing in shows such as "The Sound of Music," "A Little Night Music," "Kismet" and "The King and I." She'd done a live television broadcast of the Victor Herbert operetta "Naughty Marietta" in 1955 and had her own television show, "The Patrice Munsel Show," on ABC in 1957 and 1958. She also starred in the 1953 film "Melba," about legendary Australian opera singer Nellie Melba.
Pennino saw her perform in "The Merry Widow" – which she performed at the opening of the State Theater at Lincoln Center in New York – and in "Mame."
"She was good, and she was good in her television show, too," he said.
Munsel was a versatile guest on live television variety shows, singing operatic excerpts, show tunes and popular songs, and participating in comedy sketches. Her appearances included Milton Berle's "Texaco Star Theatre" in September 1951, where she performed "The Italian Street Song" from "Naughty Marietta." She shared the screen with Johnny Carson, Mike Douglas, Merv Griffin, Steve Allen, Dean Martin, Jerry Lewis, Perry Como and Tony Bennett, among others.
Munsel performed a handful of times in Spokane after moving to New York. She sang at Gonzaga University's graduation in 1968 – she was awarded an honorary doctorate – and at Expo '74. She starred in "Mame" in 1990 while on a national tour. She was last in Spokane in 2008 to host Metropolitan Opera auditions as part of the gala reopening of the Martin Woldson Theater at the Fox, after serving as honorary co-chairwoman of the Fix the Fox campaign.
On Dec. 3, 1954, Munsel performed a gala concert to open the Spokane Coliseum. In the audience that night was 8-year-old Verne Windham. Windham, now program director with Spokane Public Radio and a former Spokane Symphony horn player, met Munsel a number of times over the years, including in 1990 when she was here with "Mame."
"She was immediately so gracious," Windham said. "And personal."
On Thursday at 10 a.m., Windham will replay a 40-minute interview with Munsel recorded in 2008, along with a selection of her music.
"Her voice was so light, in the best sense of the word, and so clear, in a way, she came off like what she was, the girl next door from Spokane, WA, U.S.A.," Windham said. "It was always really pleasing." He added that he just recently listened to a recording of Munsel singing "Ave Maria."
"It was really honest and straight ahead and beautiful," Windham said.
Those who knew her say she was a larger-than-life personality who was a lot of fun to be around. She spoke her mind, Windham said, while her children described her as flamboyant, and said she taught them to "live and love large."
Munsel married advertising and public relations executive Robert Schuler in 1952. Their 55-year marriage, which he chronicled in the book "The Diva and I: My Life With Metropolitan Opera Star Patrice Munsel," lasted until his death in 2007. The couple had four children, one of whom, Rhett, died in 2005. Munsel is survived by daughters Heidi Schuler Bright and Nicole Schuler, son Scott Schuler, two grandsons and two great-granddaughters.
A decision on services is pending.
---