Sports
Ex-USC and Raiders QB Todd Marinovich arrested naked with drugs
Mon., Aug. 22, 2016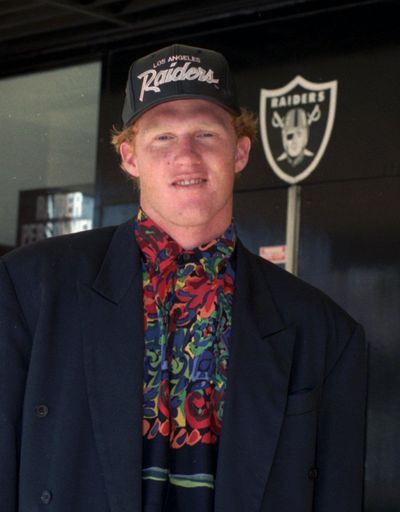 IRVINE, Calif. – Former USC and Los Angeles Raiders quarterback Todd Marinovich has been arrested after being found naked with marijuana and possibly methamphetamine in a stranger's backyard in Southern California.
Irvine Police Cmdr. Mike Hallinan said Monday that Marinovich was arrested Friday night after a call saying a naked man was on a hiking trail near homes. The officers found him in a backyard holding a brown bag containing marijuana and a substance that appeared to be meth but police are awaiting lab results.
The 47-year-old Marinovich was a star quarterback at USC and the Raiders' first-round draft pick in 1991, but drug problems drove him from the NFL after two seasons and he has had repeated run-ins with the law over drugs in the decades since.
Contact information for Marinovich or an attorney who could comment for him could not immediately be found.
Local journalism is essential.
Give directly to The Spokesman-Review's Northwest Passages community forums series -- which helps to offset the costs of several reporter and editor positions at the newspaper -- by using the easy options below. Gifts processed in this system are not tax deductible, but are predominately used to help meet the local financial requirements needed to receive national matching-grant funds.
Subscribe to the sports newsletter
Get the day's top sports headlines and breaking news delivered to your inbox by subscribing here.
---