News > Spokane
Nurse dismayed by foundation's fundraising tactic
Thu., Aug. 25, 2016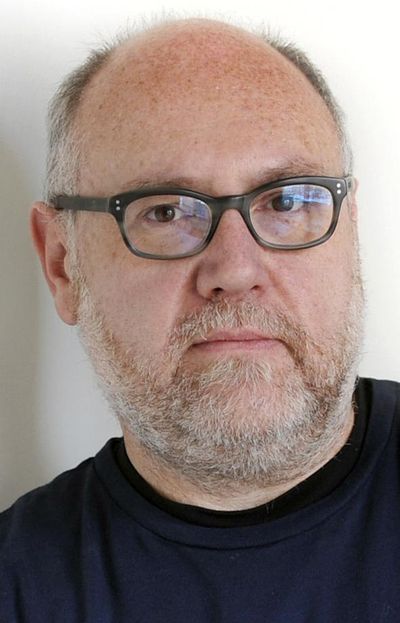 Lois McConnell worked as an "old-fashioned nurse" in hospitals in Baltimore, San Diego, Wenatchee and Tekoa over a 40-year career.
But she'd never encountered anything like the letter one of her relatives received recently inviting the relative to "thank a special caregiver" by donating to the Providence Health Care Foundation.
"Your caregiver will be awarded a certificate," read the letter, "and if your gift is $250 or more, they will receive a lapel pin at a special ceremony and be recognized in our employee newsletter."
McConnell could hardly believe it. She thought: A tip for your doctor?
"I was shocked and appalled," she wrote in a letter to the foundation. "This is so wrong. If this organization needs funds for basic or extra equipment, they should put forth an honest request to the public. But the very idea of disguising it as a 'meaningful way to say "Thank You" to the caregiver' is outrageous."
But, if the letter was news to McConnell, it wasn't anything new in a health care landscape woven out of a wide array of public and private organizations battling rising costs. Hospitals and other health care institutions commonly raise money to support their missions these days, and among their donors are people who emerge feeling grateful – sometimes profoundly so – for the care they received.
Joyce Cameron, the chief development officer for the Providence Health Care Foundation, Eastern Washington, and the person who signed the letter, said the foundation has been sending the "Honor Your Caregiver" letters to certain patients for three years. Cameron said no doctors, nurses or other hospital employees solicit or receive money through the program, which raises funds for initiatives ranging from covering travel expenses for families with sick children to buying high-tech health care equipment.
"It's done in almost every large nonprofit hospital that I know of that has a foundation," Cameron said.
Cameron said the foundation does not access patients' health records, though it does get certain basic information; they send the follow-up letters to patients over age 50 who are insured. She understands that the appeal might rub some people the wrong way, but she noted that many times patients are grateful to their caregivers and that it's common for former patients to seek ways to express it.
"We have raised, just last year alone, over $13,000 for this," she said. "This year, it's a little over $6,500."
The money is often used to support patients who cannot afford their care or expenses that go along with it. Recently, Cameron said, the foundation provided some help to a Moses Lake family that has been driving back and forth for a child's cancer treatment – and wearing their tires thin.
"We bought tires for this family," she said. "We do everything from paying Avista bills to buying gas cards."
The foundation raises money for six regional hospitals: Sacred Heart, the Sacred Heart Children's Hospital, Holy Family, St. Luke's Rehabilitation, Mount Carmel in Colville and St. Joseph's in Chewelah. It had a reported income of $10.2 million with assets of $23 million, according to GuideStar, the nonprofit tracking site. Cameron said the foundation raised nearly $5 million in donations last year; it awarded $5.8 million in grants to the six hospitals last year.
Still, for all the good the foundation may do, you don't have to be an old-fashioned nurse to recognize the potential ethical conflicts in fundraising through patients. It's becoming more common at cancer care centers, for example, for doctors to be trained to keep an eye out for wealthy possible donors among their patients.
Last year, the Journal of Clinical Oncology published a survey of oncologists' experiences and attitudes with soliciting donations from grateful patients. Researchers interviewed 405 doctors at 40 cancer centers, and found that 71 percent "had been exposed to their institutions' fundraising/development staff." Nearly half had been taught to identify potential good donors, and a third had been asked to directly solicit a donation.
Cameron said health care professionals in the Providence system do not solicit donations. "Our nurses and doctors are never asked to have that conversation," she said.
Cameron said she plans to reach out to McConnell and try to explain the foundation's fundraising efforts. McConnell said she understands the need for charitable giving – and for expressing gratitude to caregivers – but she thinks the approach amounts to taking advantage of both patients and staff members to raise money.
"It was the way it was presented," she said. "It just really hit me in the gut."
Shawn Vestal can be reached at (509) 459-5431 or shawnv@spokesman.com. Follow him on Twitter at @vestal13.
Local journalism is essential.
Give directly to The Spokesman-Review's Northwest Passages community forums series -- which helps to offset the costs of several reporter and editor positions at the newspaper -- by using the easy options below. Gifts processed in this system are not tax deductible, but are predominately used to help meet the local financial requirements needed to receive national matching-grant funds.
Subscribe now to get breaking news alerts in your email inbox
Get breaking news delivered to your inbox as it happens.
---