Sports
MLB Notes: Rangers' Jeremy Jeffress still out as MLB looks into DWI arrest
Sat., Aug. 27, 2016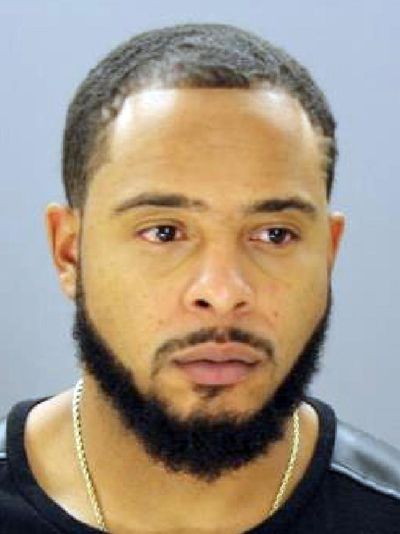 Texas Rangers reliever Jeremy Jeffress remained away from the team Saturday while Major League Baseball looked into his arrest on a drunken driving charge.
Jeffress was put on MLB's restricted list Friday, hours after he was booked into the Dallas County jail on a charge of driving while intoxicated.
Thad Levine, the team's assistant general manager, said the players' union was working closely with the commissioner's office, along with Jeffress and his agent, to "determine a best course of action moving forward."
"We knew all along once you place a guy on the restricted list it's in Major League Baseball's hands as to when he gets reinstated," Levine said before Saturday night's game against Cleveland. "This is a little bit of a unique case because I think the union's working in concert with Major League Baseball on this, so they're trying to come to the best resolution they can. Once he was placed on the restricted list, we yielded any real control. And quite frankly, I think we do not say or have jurisdiction over this matter."
Online records for the Dallas County jail show he was booked around 5:15 a.m. Friday, about three hours after he was pulled over by a Dallas police officer during a traffic stop. Jeffress is free on a $500 bond.
Jeffress was suspended while in the minor leagues for violating drug rules, for 50 games in 2007 and the last for 100 games in 2009.
Harper ejected in Nationals' loss
Bryce Harper yelled at umpire Mike Winters and threw his helmet to the ground, leading to his ejection from the Washington Nationals' 9-4 loss to the Colorado Rockies. Harper erupted after a called third strike from Winters in the 10th inning. Harper insisted a 95 mph fastball from Jake McGee was beyond the outside corner.
"It was off the plate," Harper said. "I could possibly see one more pitch and maybe hit a homer or a double or walk – I could even strike out. But I just wanted to see that last pitch, and I never got there."
Harper immediately turned and screamed at Winters, and the plate umpire calmly ejected him. Harper was replaced by Chris Heisey, and the Nationals lost in 11 innings after the Rockies scored five runs off Yusmeiro Petit.
Clearing the bases
The Orioles selected the contract of Julio Borbon from Double-A Bowie and optioned pitcher Mike Wright to Triple-A Norfolk. … The Tigers activated shortstop Jose Iglesias (left hamstring) from the 15-day DL. … Tigers DH Victor Martinez threw his helmet onto the field from the dugout after being ejected on Saturday from a game against the Angels. Martinez took strike one in the third and then turned to discuss the call with plate umpire Mike Everitt. After arguing for about 30 seconds, Everitt tossed Martinez. … Giants righty Jake Peavy, who was scheduled to make his first start since July 30 against the Braves, was placed on the 15-day DL with a lower back strain.
Local journalism is essential.
Give directly to The Spokesman-Review's Northwest Passages community forums series -- which helps to offset the costs of several reporter and editor positions at the newspaper -- by using the easy options below. Gifts processed in this system are not tax deductible, but are predominately used to help meet the local financial requirements needed to receive national matching-grant funds.
Subscribe to the sports newsletter
Get the day's top sports headlines and breaking news delivered to your inbox by subscribing here.
---