News > Features
VR Labratory Showcase
Sat., Aug. 27, 2016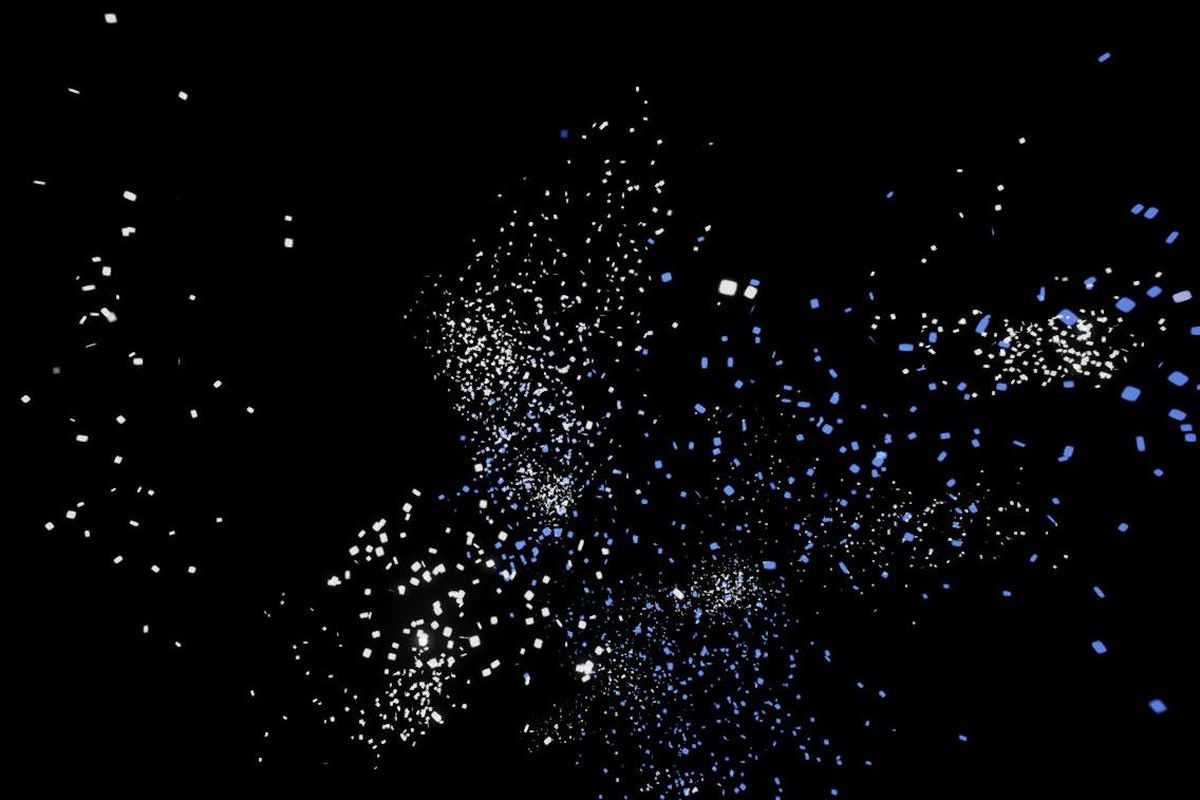 Shaping the Shapeless
What's it like to conduct an orchestra on the molecular level? Or to compose music by manipulating objects? Both experiences are possible in the virtual worlds of Spokane's VR Laboratory Showcase continuing this week at the Richmond Art Collective gallery.
International artists Falk Marowitz and Seth Kranzler have created experiences that take viewers beyond the stunning vistas and other worlds of virtual reality. Explorers who don the exhibit's headsets will also get the chance to dive deep – and even manipulate – the cosmic sounds of the universe.
Marowitz's science-based virtual experience, "Shaping the Shapeless," plays with the premise in quantum mechanics that atoms and molecules do not have a concrete shape but are essentially "smeared out" over space.
"I was inspired thinking about the possible aesthetics of the shapeless, resulting in the creation of a virtual reality environment mimicking the chaos and uncertainty of molecules on the nano-scale," Marowitz said.
Marowitz is a researcher at the Novars Research Centre for Innovation in Sound, Space and Interactive Art in Manchester, England. This summer, he has been living in Spokane as an artist-in-residence at Laboratory, which provides support and space for interactive, digital and performance art and artists. Marowitz's resulting compositional work uses sound to illustrate the principles of the world around us that are invisible to the human eye.
In "Shaping the Shapeless," Morawitz thrusts viewers/listeners into a spine-tingling world of morphing molecular structures, using the actual scientifically measured magnetic "ringing" frequencies of the hydrogen and carbon nuclei that make up all sounds. "The audience can explore the molecular environment and 'conduct' their own molecular orchestra in virtual space," Morawitz said.
Morawitz's work not only gives audiences a new way of viewing the molecular world. It also helps debunk false or preconceived notions of science and molecules. "It's like trying to communicate complicated physical chemistry concepts in a way that's intuitively graspable," Morawitz said.
The other interactive artist showing at Laboratory's VR Showcase is Brooklyn-based engineer/technologist/artist Seth Kranzler. His installation, "Resound," allows viewers to step into several different environments and to place virtual objects within them, with each object producing unique sounds.
As the viewer positions objects within the three-dimensional world, the tone and texture of their sounds change, allowing the viewer to compose music in an entirely new way.
"On the way to our ears … sound can tell us about our environment; how big of a room we are in, what it is made out of, where the closest wall is, and so much more," Kranzler said. "We can easily create convincing virtual realities with sound spatialization alone."
Kranzler developed this project as a production tool, hoping to expose people to "spatialized" instruments. "Just like we take advantage of our sense of pitch to create music, we can take advantage of sound spatialization to develop a new field of creative work," he said.
This summer, Laboratory has hosted several artists specifically working in the nascent technology of VR, periodically sharing the art that they've created with the community. "We're excited for this installment to showcase two artists working specifically with how the experience of sound is changed in virtual reality," Laboratory director Alan Chatham said. "The freedom of VR allows for creating sound experiences that were heretofore uncreatable."
VR headsets will be available for the general public to view both artists' work for free. Others can observe the experience via projectors showing the content being driven by the viewer with the headset.
Local journalism is essential.
Give directly to The Spokesman-Review's Northwest Passages community forums series -- which helps to offset the costs of several reporter and editor positions at the newspaper -- by using the easy options below. Gifts processed in this system are not tax deductible, but are predominately used to help meet the local financial requirements needed to receive national matching-grant funds.
Subscribe now to get breaking news alerts in your email inbox
Get breaking news delivered to your inbox as it happens.
---