News > Spokane
Sue Lani Madsen: We love to embrace "diversity," but real diversity – of belief – is in short supply
Fri., Dec. 2, 2016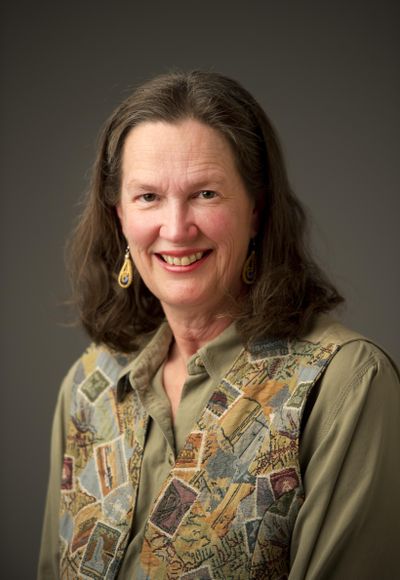 On Thanksgiving Day, there was a special advertising supplement to The Spokesman-Review with a stock photo of the type used to represent American diversity. Mom pointed it out and commented they all looked alike.
I took a second glance and realized she was right. There were at least two genders and several shades of skin tone, but they did all look alike. They were all dressed in casual urban hipster style and looked like they were headed to the same wine-tasting party.
Nobody was fat. Nobody was old. No cowboy hats. Nobody who looked like they could handle a chain saw. No one was conspicuously religious. Nobody was wearing a uniform, military or otherwise. They were not a cross section of Eastern Washington.
They were the poster children for the party that lost the Electoral College vote and is still trying to figure out why. And that's a gross generalization based on skin-deep diversity.
Such superficiality encourages bullies to think they can get away with threatening "others," whether those threats are yelled out a car window or painted on a wall. It dehumanizes people and lets a mob feel empowered to set fire to a car or block a freeway without thinking about whose car they just destroyed or whose life they disrupted.
Nitwits have always been with us and always will be. An election did not create them and an election will not make them disappear. They'll slink back into the shadows when the post-election political testosterone wears off.
It's real diversity that matters. Real diversity means reaching across boundaries even when it's uncomfortable. And it's real diversity that is threatened by the most disturbing reactions to this election.
A 2014 study by Stanford University researchers surprisingly found that high school cliques were more likely to thrive in settings with more diversity of the stock photo kind. When faced with many social choices, the human tendency is to seek comfort and stability in groups that are self-segregated by superficial differences of race, sex and class. In smaller schools or where school organization limits student choices, identity-based cliques have less influence than shared interests and common activities.
In a globalized world, adults also seek the safety and security of cliques. American society makes it easy to clique together with people of similar professions, education and income. But the long-term threat to building real diversity is the rise of political echo chambers.
My post-election column describing my relief at finally moving on drew two kinds of reactions. There were those equally relieved and hopeful, and those who expressed fear and anger.
I'm not shocked when I hear from readers who disagree with me. I returned a phone call to one and listened to her concerns. She fits into an iconoclastic political category I call progressive redneck. We have significant differences but also found common ground in a preference for rural life and commitment to protecting our livestock. She and her wife moved to the country after being hassled in a larger community, and she was afraid of the future.
We had a good chat. I listened to her concerns, she listened to my hopes. We left the door open to future conversations, expanding both of our worlds.
What shocked me was an email from an old friend who declared he was embarrassed to know me and then refused an invitation to meet and talk. My door is still open.
Coalitions against racism, protests or petitions do nothing if we can't practice real tolerance every day. Not the fashionable cultural tolerance that demands we enthusiastically accept all choices and beliefs as equally valid and brands anything less as bigotry. Not political correctness with its insistence on the right words and its hair-trigger explosive reactions to language that paralyzes communication.
We need to embrace traditional tolerance, the kind that respects the humanity of each individual regardless of differences in beliefs or skin-deep otherness. We need to appreciate and build real diversity into our lives on deeper levels. We've given the tortured language of political correctness and the cheerfully superficial photos of diversity too much power for too long.
Columnist Sue Lani Madsen can be reached at rulingpen@gmail.com or on Twitter @SueLaniMadsen.
Local journalism is essential.
Give directly to The Spokesman-Review's Northwest Passages community forums series -- which helps to offset the costs of several reporter and editor positions at the newspaper -- by using the easy options below. Gifts processed in this system are not tax deductible, but are predominately used to help meet the local financial requirements needed to receive national matching-grant funds.
Subscribe now to get breaking news alerts in your email inbox
Get breaking news delivered to your inbox as it happens.
---