Sports > Seattle Mariners
Grip on Sports: What's the word on the street about the M's, Seahawks and Gonzaga?
Tue., Dec. 6, 2016 A GRIP ON SPORTS • Today's column is brought to you by the letter "W." As in baseball's winter meetings. As in where do the Seahawks go from here? And as is, "well, it's about darn time." Read on.
••••••••••
• Cheesy, yep. But you try to do this every dang day. Anyhow, it got you this far, right? So let's get to it.
• You think the Mariners are going to make a big splash this week? Think again. Making a big splash takes one of two things: players to trade or money. It doesn't seem as if the M's have either in abundance. So general manager Jerry Dipoto will do what he's done, shuffle around the edges of the talented and look for bargains.
Will he be able to shore up the starting pitching that way? That's the make-or-break-the-season question isn't it? No, maybe not. More important to success in baseball, circa 2017, is a deep and hard-throwing bullpen.
All a starting pitcher has to do these days is get through five or six innings without losing contact with the opponent. OK, that's not all that easy, but it is a lot easier than throwing eight innings of one-run ball, which seemed to be the criteria in the past.
Then the bullpen takes over. Have six or seven good arms out there that Scott Servais can mix-and-match and the M's have a shot. Who are those six or seven guys? I'm not sure, and either is Dipoto. But I'm sure of one thing. The group that begins the season won't be the group that ends it. Depth is crucial. Let's see if Dipoto can build that before spring.
• So Earl Thomas is out of the season. We'll see. It's not that I doubt Pete Carroll's word or the doctors' diagnosis. It's just that sometimes professional athletes amaze us with their recuperative powers.
Do I have to list all the guys who came back before anyone thought they would?
The Super Bowl is two months away. That's eight weeks. The Hawks would have to get there, sure, and to do that, they will probably need Thomas' roster spot. So they will put him on injured reserve and end any chance of a miracle comeback.
Which is sad, really. Think of the drama if the Hawks were to run out onto Houston's NRG Stadium field that Sunday afternoon, led by Thomas.
Think it wouldn't be a lift? Willis Reed, anyone?
Of course, Reed, suffering from a torn muscle that was just days old, didn't play that well in his celebrated 1970 Game Seven NBA appearance. But he did enough. Just by his presence in the game. It's the stuff of legends.
• Tomorrow night Gonzaga hosts Washington in a renewal of a rivalry that never should have stopped in the first place.
It's been a decade since they played on a regular basis. When the series stopped it was either because Washington was tired of getting its posterior kicked – Gonzaga fans' view – or because UW needed to diversify its schedule with more national games – Husky fans' view. The real reasons are more complicated, involving NCAA rule violations, personal animosity and, of course, money.
But that's behind us. Now the two teams are playing again. The Zags will enter Wednesday night's home game having won nine of the last 10 meetings between the schools. And still, we are left with one thought, brought to us by the letter "W."
As in, what took so long?
•••
WSU: Poor Luke Falk. Always the Burlsworth Trophy bridesmaid, never the bride. He finished second again yesterday and again it was behind the same guy, Oklahoma quarterback Baker Mayfield. … Cougar fans should like ESPN.com's All-Pac-12 team better than the coaches' team. … Former WSU standout Klay Thompson scored 60 points last night and did not play much in the fourth quarter. Those 60 points actually came in just 29 minutes of playing time and on just 33 shots. Impressive.
Elsewhere in Pac-12 football, Utah is still trying to figure out what wrong at the end of the season. The Utes know one area they have right, though. … Arizona State is the new home for an Alabama transfer quarterback. … Jake Browning isn't in the top five in Heisman voting. Neither is John Ross for that matter. The UW matchup with Alabama seems a bit one-sided. We'll see. … Around the Pac-12 in basketball, we know now Arizona's Allonzo Trier is dealing with an NCAA-eligibility issue. That makes more sense. … Oregon has had a better week.
Gonzaga: The matchup with Washington highlights the week, with UW coach Lorenzo Romar speaking about it extensively yesterday. He believes the Huskies will need to be better defensively to have a shot. … The Zags stayed at No. 8 in the latest Associated Press poll. … Former U-Hi standout Brett Bailey (pictured) is the WCC player of the week. … Portland picked up a double-overtime home win.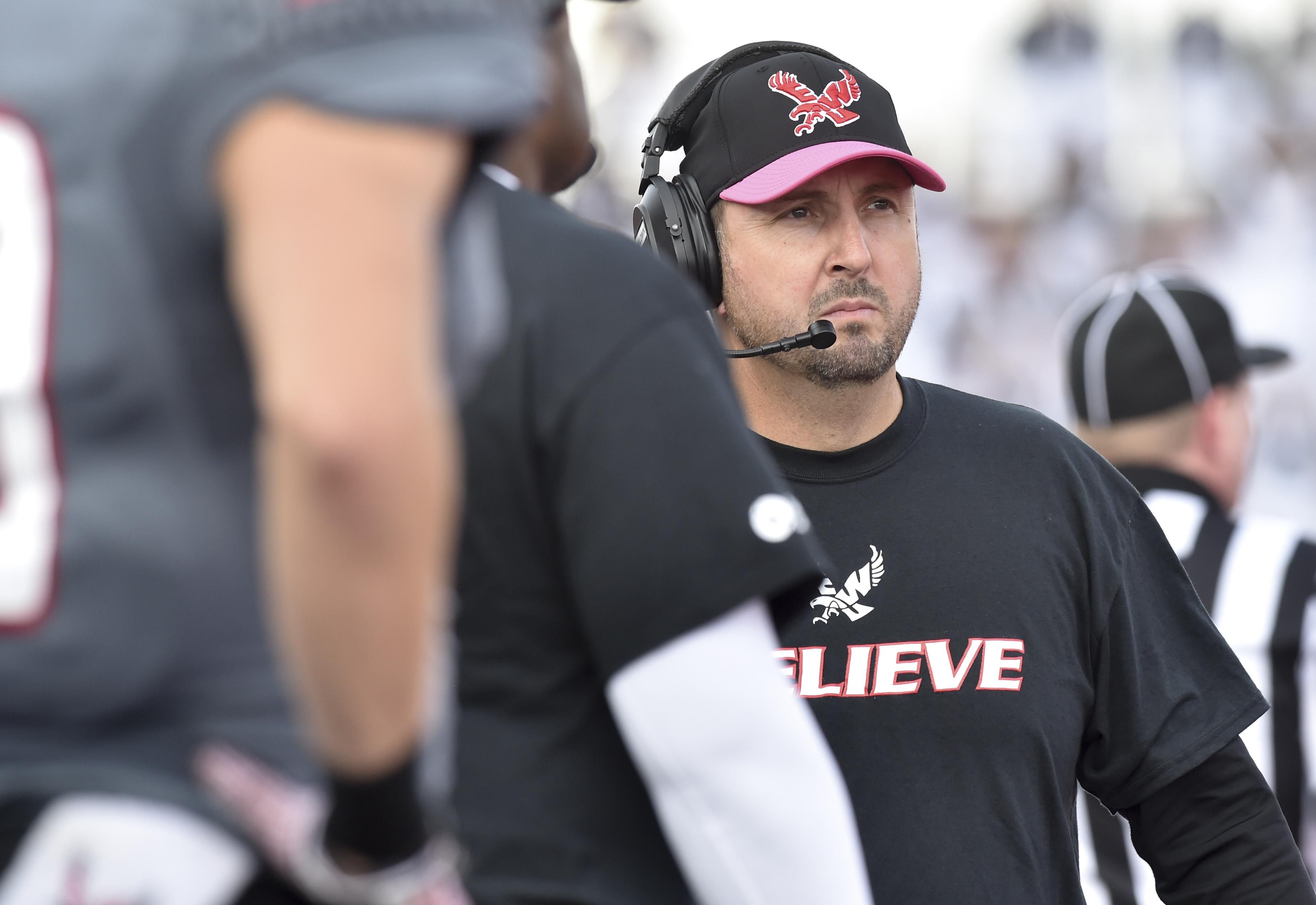 EWU: Beau Baldwin has interviewed with Nevada, Jim Allen has learned. That's not good news for the Eagles, or, it seems from this vantage point, Baldwin. Nevada is one of the lower-end programs in the Mountain West in a lot of ways and Baldwin should be able to do better. … Eastern has a tough task ahead this week no matter what with Richmond coming to Cheney on Saturday. … Portland State found an athletic director quickly.
Idaho: The Vandals will face Colorado State in their bowl game.
Chiefs: The team sitting atop the WHL right now is Everett.
Seahawks: The Thomas news highlighted, or lowlighted if you prefer, Carroll's press conference yesterday. And the discussion around the Sound today. … Next up for the Hawks is a trip to snowy Green Bay.
Mariners: If the M's get a starting pitcher at the winter meetings, he probably will come via a trade. … The catching depth was solidified yesterday.
Sounders: Seattle will need great goalkeeping to defeat Toronto. This guy is charged with helping make that happen.
•••
• It was cold last night. Cold enough to be a three dog night. But we only have two. So the cat jumped into the pile. Made me want to sing a bad 60s' song about a bullfrog. Until next time …
Local journalism is essential.
Give directly to The Spokesman-Review's Northwest Passages community forums series -- which helps to offset the costs of several reporter and editor positions at the newspaper -- by using the easy options below. Gifts processed in this system are not tax deductible, but are predominately used to help meet the local financial requirements needed to receive national matching-grant funds.
Subscribe to the sports newsletter
Get the day's top sports headlines and breaking news delivered to your inbox by subscribing here.
---
Subscribe and log in to the Spokesman-Review to read and comment on this story