News > Spokane
This weekend I'll check this off my bucket list: recreating Fezziwig's Ball from 'A Christmas Carol'
Thu., Dec. 8, 2016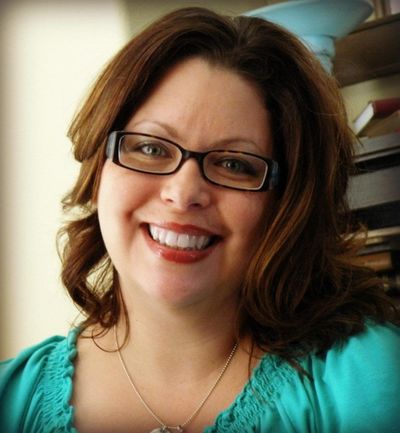 Have you ever loved a story so much you wished you could live in it? I have; for me, Charles Dickens' classic novella "A Christmas Carol" is that story.
My earliest memory of this story goes back to my childhood. It was Christmas vacation and my parents, sister and I stayed up late one night watching "A Christmas Carol" in our basement. The room was dark, except for the soft glow of a table lamp, and the colored lights on our Christmas tree.
As I nibbled one of my favorite Christmas confections, crème de menthe squares, the festive sound of a fiddle filled our family room, and my favorite scene came onto the screen. There was Ebenezer Scrooge, looking into his past, at Fezziwig's Ball. Scrooge's old boss, Mr. Fezziwig, his wife, along with everyone from the housemaid to the milkman, danced the night away in the cleared-out warehouse where Scrooge worked.
The book says, "There were more dances, and there were forfeits, and more dances, and there was cake, and there was negus, and there was a great piece of Cold Roast, and there was a great piece of Cold Boiled, and there were mince-pies, and plenty of beer." It was a party to remember.
As the memory flooded back, Scrooge longingly said, "It's the happiness that he (Fezziwig) gave us – his clerks and apprentices, and everyone who knew him. It was as great as if it had cost a fortune."
For more than 30 years, I have wanted to throw a Fezziwig's Ball for all of my favorite people and new friends gathered in one place. I envisioned a big bowl filled with punch, the glow of warm candles, delicious food and desserts, and the smell of a fresh green hanging garland, accompanied by the warm, spicy scent of cinnamon and all the other aromas that conjure up the fondest of Christmas memories. The scent would fill the air of a big, open room, and a fiddle would be the life of the party, playing song after song.
This year, my wish is coming true and will raise money for Whatever Girls ministry, a nonprofit I founded. With the enthusiastic support of my board, family and friends, Fezziwig's Ball is coming to life on Saturday.
Planning this event and sharing this vision with friends, family and complete strangers has been some of the most fun I've ever had. It reminds me how important it is to dream, use our imaginations and share our dreams with others – especially the dreams that have room for others to get on board.
I often wonder if it ever occurred to Mr. Dickens that his beloved story would be such a part of people's lives 173 years after its publication. I think he would be pleased with our rendition of the Fezziwig's Ball.
I hope you and yours will join us as we travel back to 1843 for an evening to honor Christmas, Mr. Scrooge, Mr. Dickens, and of course, the Fezziwigs.
Erin Bishop is the founder and executive director of Whatever Girls and part-owner of her family's business, Priest Lake Haven.
Local journalism is essential.
Give directly to The Spokesman-Review's Northwest Passages community forums series -- which helps to offset the costs of several reporter and editor positions at the newspaper -- by using the easy options below. Gifts processed in this system are not tax deductible, but are predominately used to help meet the local financial requirements needed to receive national matching-grant funds.
Subscribe to the Coronavirus newsletter
Get the day's latest Coronavirus news delivered to your inbox by subscribing to our newsletter.
---
Subscribe and log in to the Spokesman-Review to read and comment on this story