News > Spokane
Vestal: Spokane psychologist who developed CIA's waterboarding program has become a torture pundit amid Trump's 'torture works' rhetoric
Thu., Dec. 8, 2016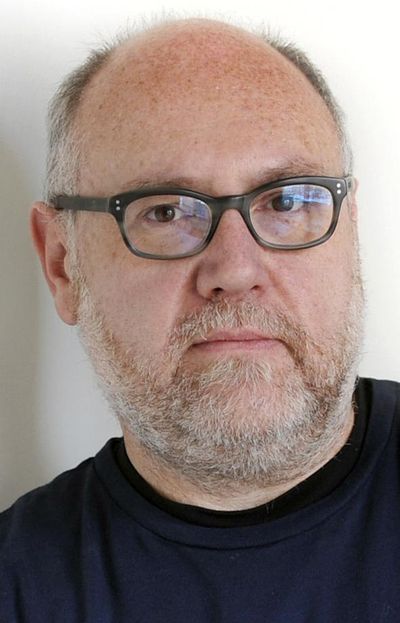 During the campaign, Donald Trump made it clear he was a big fan of waterboarding.
Waterboarding – and a hell of a lot worse! – was a cheer point at his rallies, a part of the puffed-chest, armchair-general rhetoric that included pronouncements that he would simply "bomb the (expletive) out of" terrorists, families included. Trump also has said "torture works," which puts him in disagreement with the Senate Intelligence Committee, the Army Training Manual, national and international law, and many actual interrogators.
But the former waterboarder-in-chief agrees with him.
"The word 'torture' has become like the word 'racist.' It's been used so many times it loses its meaning," James Mitchell, the former Fairchild Air Force Base psychologist who developed and implemented the Bush-era torture program, said this week at the conservative American Enterprise Institute in Washington, D.C. "If this political correctness continues, we're going to be standing on a moral high ground looking down into a smoking hole that used to be Los Angeles."
It's been fascinating, if dispiriting, to see the different ways that people are celebrating this supposed eradication of political correctness ushered in by Trump's election. For Mitchell, naturally, it means it's time to dust off the waterboard.
"I'm not advocating that we torture people," said Mitchell, who does not consider waterboarding torture, unlike the Geneva Convention, the United Nations, or U.S. law.
"I'm advocating that we have a civil debate. Somewhere between waterboarding and worse, and what's in the Army Field Manual, I think there needs to be some kind of legal coercion."
Between waterboarding and worse. That's where we need to be.
A growing number of Americans are on board: Torture is considered much more acceptable since 9/11. A new International Red Cross poll shows that 46 percent of Americans – the same proportion that voted for Trump – believe it's acceptable to torture enemy combatants. Thirty percent opposed it. A quarter just couldn't decide.
The same questions in 1999 showed that 65 percent of Americans opposed torture, the Red Cross said.
So if James Mitchell is now to become a torture pundit – a paid regular on the conservative speaking circuit – it's worth remembering how he got into the business.
Mitchell and another former survival school psychologist, Bruce Jessen, were hired by the CIA to develop a program of "enhanced interrogation" in the months after 9/11. They were not experienced interrogators; they were "reverse-engineering" survival school techniques taught at Fairchild to U.S. airmen so they could learn to resist torture.
In his damning book about the torture program, "500 Days," journalist and author Kurt Eichenwald reported that Mitchell and Jessen were hired to review an al-Qaida manual – which turned out not to be an al-Qaida manual – and develop interrogation techniques, despite the fact they had no pertinent experience and over the objections of some people who did. Many other journalists and investigators also reported this.
In the months after 9/11, Eichenwald writes, "These two psychologists – who had never conducted an interrogation, who had never performed research on the subject, who knew nothing about al-Qaida – were the point men for the CIA in structuring its interrogation program."
Mitchell and Jessen eventually formed a torture company headquartered in downtown Spokane, Mitchell, Jessen & Associates, which was paid $81 million by the government to develop and run the program. The men also implemented the techniques themselves in some cases, and evaluated the effectiveness of their own program for the government.
They are now being sued in federal court by the ACLU on behalf of three detainees, including one who has died. The case, filed in Spokane, is truly unique, the deepest that efforts to assign responsibility for the program have gone. It presents a number of challenges in terms of discovery, as the government is resisting providing some information Mitchell and Jessen say is vital to their defense, citing national security.
The Senate intelligence committee conducted an exhaustive review of interrogation records and released a report in 2014 that concluded that the CIA's torture program had been ineffective; that the agency had obstructed and misled Congress, the inspector general and the Department of Justice; and that the agency had understated the severity of the torture. I read the abbreviated, 500-page draft of the report, and would encourage anyone who cares about the issue to do the same. Pay careful attention to the ample firsthand documentation from the CIA and its interrogators.
Some Republicans objected to the report's conclusions, and Bush officials have defended the program and claimed that it provided valuable intelligence. Mitchell has said the same, and emphasized that the techniques were approved and declared legal by the Bush administration.
Mitchell's comments at the AEI event this week were first reported by Buzzfeed. He also said at the event that he doubts press reports that Trump said Gen. James Mattis told him: "I've always found, 'give me a pack of cigarettes and a couple of beers' and I do better with that than I do with torture."
At AEI on Tuesday, Mitchell said, "Would you give up information that would get Americans killed if you were captured by ISIS or al-Qaida for a Michelob and a pack of Winstons? I don't think so. It's a sad thing to suggest that the general would do that."
Here lies the crux of the matter: Many people with firsthand experience say just exactly that – that rapport-building is more effective than torture in interrogation. It may provide less lather for the primal urges, less red meat for rallies, but many people who know what they're talking about are not big fans.
But we're entering a new era, in terms of the value of "knowing what you're talking about." In that sense, Eichenwald's book suggests Mitchell is exemplary. He writes about one 2012 clash that Mitchell had with experienced, longtime FBI interrogators.
"Somehow," Eichenwald writes, Mitchell "had convinced himself that, even with no real knowledge or experience, he was more qualified to conduct interrogations than anyone else there. He almost seemed to be saying that the professionals were working at a disadvantage by having actual knowledge."
Shawn Vestal can be reached at (509) 459-5431 or shawnv@spokesman.com. Follow him on Twitter at @vestal13.
Local journalism is essential.
Give directly to The Spokesman-Review's Northwest Passages community forums series -- which helps to offset the costs of several reporter and editor positions at the newspaper -- by using the easy options below. Gifts processed in this system are not tax deductible, but are predominately used to help meet the local financial requirements needed to receive national matching-grant funds.
Subscribe to the Coronavirus newsletter
Get the day's latest Coronavirus news delivered to your inbox by subscribing to our newsletter.
---