Sports > Seattle Mariners
Grip on Sports: Christmas has a tendency to get in the way of games
Fri., Dec. 9, 2016 A GRIP ON SPORTS • Woke up this morning to a white Christmas look. Luckily, I don't have to drive anywhere for a while. So it's easy to say "let it snow" and get on with life. The sporting life. Read on.
••••••••••
• You have a favorite Christmas tune? Is it "White Christmas?" "Let it Snow?" "Silent Night?" Yes to all of the above.
I have to admit I like most every Christmas song, the secular ones, the religious ones, the ear-splitting ones – we're looking at you Rudolph and your drummer boy friend too.
It's Christmas time. It comes but once a year. People are usually a bit nicer to each other. You get presents. What's not to like?
Oh, ya. The crowds. Not of people, though those can get annoying. On the schedule.
Take my wife, for example (and no, this isn't the start of a Henny Youngman joke). She's had season tickets to Gonzaga women's basketball games since they were like $25 a year in the old Kennel. And she loves to go to games.
But this year I'm not sure she's been at more than one or two. Not because she doesn't want to, but just finding the time is hard.
Last night the Cougars came to town. As non-conference women's basketball games go, they don't get any bigger around here. But Kim couldn't make it. Something about a holiday event at work.
OK, she was serving meals and washing dishes at a Christmas banquet. You know, in the true Christmas spirit.
So she missed the game. It hurt. Being torn between such things always hurts.
It's just the time of year.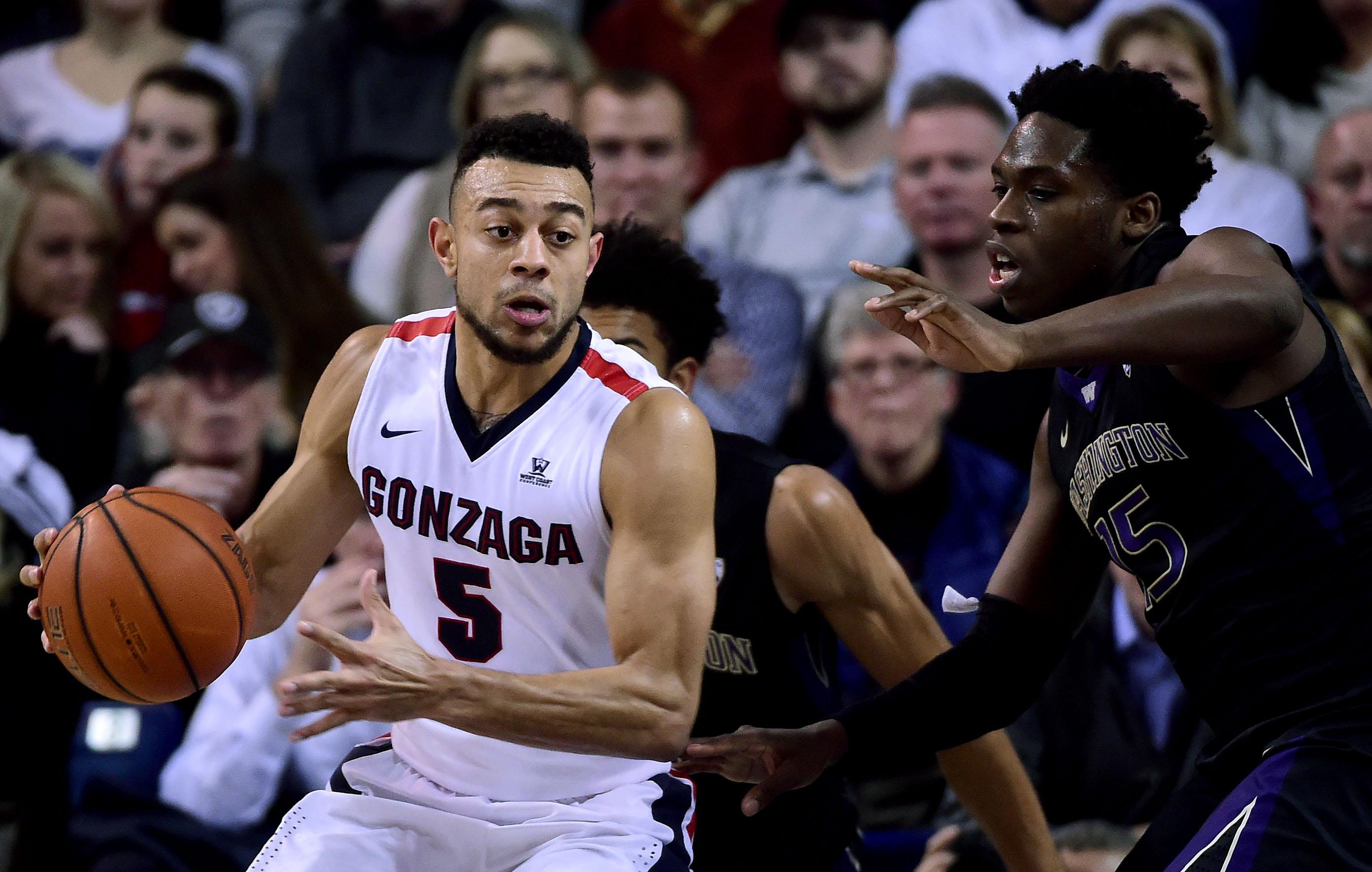 Take Wednesday night, for instance. Gonzaga and Washington renewed their home-and-home series after a decade-long hiatus. And down in the Palouse Washington State and Idaho renewed a rivalry that won't ever take a break like that. If you are a college basketball fan in this area, and don't have a particular affinity for a single school, you had to make a choice.
Sure, I know those people are as rare as the guy who tells Santa all he wants for Christmas is a Blu-Ray copy of "Notting Hill," but they exist. And they had to choose between two rivalry games.
Not to mention the seasonal pulls like taking the kids to pick out a Christmas tree or singing carols around the block or, as my dad used to make us do, shopping for a present we really wanted and giving it to Toys for Tots.
Whatever, choices have to be made this time of year.
So tell me, should I shovel my neighbor's sidewalk this morning?
•••
WSU: Kind of quiet on the Cougar front, though Cody O'Connell looked dashing on the ESPN awards show last night, even if he didn't win the Outland Trophy. He was a Walter Camp All-American though. Not bad for a guy who isn't one of the 10 best in his conference – according to somebody.
Elsewhere in Pac-12 football, the conference picked up quiet a few awards, including those given to the best kicker, punter and defensive back. … Oregon introduced Willie Taggart and he seems to have been a hit with some folks. If he's not successful I wonder if they'll remember that support. … Oregon State is looking for an athletic director. … Colorado coach Mike MacIntyre is really busy. … Nick Saban said all the right things about the Huskies yesterday. … In basketball, UCLA is making a national impression. … Washington didn't look good against GU.
Gonzaga: The quartet of guards the Zags use has been earning recognition thus far this season. Jim Meehan has that and more in this notebook. … The women handed Washington State a 79-61 defeat last night. Jim Allen has the game story, Whitney Ogden a sidebar and Colin Mulvany a photo report.. … Saint Mary's lost by 13 at home to UT-Arlington last night, which should make Gonzaga fans happy. It shouldn't. It's always better down the road when WCC teams win non-conference games. … Portland is playing basketball Terry Porter's way.
EWU: With the distraction of Beau Baldwin's job status behind them, the Eagles prepped for Richmond in the Cheney cold. Jim Allen has this story about the FCS playoff game and also held a live chat on SportsLink. … In basketball, Eastern rolled over the University of Great Falls, an NAIA school, 103-76, at Reese Court on Thursday. Josh Horton has the coverage. … The women also won earlier in the day. … Around the Big Sky, Southern Utah fell in Los Angeles to LMU. … Back to football, Portland State finalized its 2017 schedule. It is tough.
Chiefs: No games last night to pass along but Everett is preparing for life without a couple players and Portland has a player everyone loves.
Preps: We can pass along girls and boys basketball roundups from last night, as well as a look ahead at tonight's action. … Greg Lee has a story on the finale of the cross country season for three area runners.
Seahawks: Though Earl Thomas won't be returning this season from his broken leg, most every other Hawk asked thinks he will return next year. He hasn't said one way or the other yet. … Russell Wilson, who played his final college season for Wisconsin, wants there to be snow Sunday. And a new arena in Seattle. … Richard Sherman hasn't changed according to someone who knew him back when. … Bobby Wagner is grounded – in the calm way. … Cliff Avril has Haiti on his mind all the time.
Mariners: The winter meetings are over and the M's still are looking for another starting pitcher. They didn't try for any in the Rule 5 draft.
Sounders: Being that this is the Sounders' first trip to the MLS Cup, it's a big deal for everyone. But none more than new coach Brian Schmetzer, a soccer lifer.
•••
• I hope it's not too hard to get around today. I have to go out a couple times. And my new car has a tendency to chirp at me about the roads being icy. At first I liked the reminder and all, but it's starting to sound like an evil mother-in-law from the movies. Yes, it's 25 degrees. I know the road can be icy. I'll slow down. Until later …
Subscribe to the sports newsletter
Get the day's top sports headlines and breaking news delivered to your inbox by subscribing here.
You have been successfully subscribed!
There was a problem subscribing you to the newsletter. Double check your email and try again, or email
webteam@spokesman.com
---
Subscribe and login to the Spokesman-Review to read and comment on this story