News > Washington
Bill allows the return of Kennewick Man to tribes
Sat., Dec. 10, 2016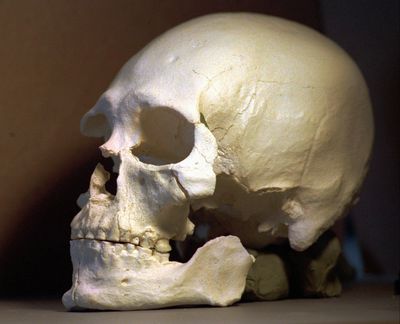 SEATTLE – The Yakama Nation and other Columbia Basin tribes praised the passage of a bill in Congress on Saturday that will return their ancestor, known as Kennewick Man, to the tribes so that they can rebury him in the manner their people have followed "since time immemorial."
JoDe Goudy, chair of the Yakama Nation Tribal Council, said the fight to get the remains of the Ancient One returned took 20 years, but with the help of their friends in Congress, "he will be returned so that he may finally rest."
U.S. Sen. Patty Murray first introduced the Water Infrastructure Improvements for the Nation Act and was joined by senators from Oregon and Idaho. A provision in the bill will start the process for returning the Kennewick Man to where he belongs, according to Murray.
"This victory would not have been possible without the determination, collaboration, and leadership of the claimant tribes of the Columbia River plateau, who impressed upon me just how much it meant to them for Congress to end decades of debate and to give them the opportunity to give their descendant a proper burial and a final resting place," Murray said in a statement.
The bill now heads to President Barack Obama to be signed into law, she said.
The Kennewick Man remains were discovered in 1996 on federal land near the Columbia River. Experts estimate that they are at least 8,400 years old, making the Ancient One among the oldest and most complete skeletons found in North America.
In 2015, new genetic evidence determined the remains were closer to modern Native Americans than any other population.
The provision in the bill transfers the skeletal remains from the U.S. Army Corps of Engineers to the Washington Department of Archaeology and Historic Preservation, which will carry out repatriation of the remains to the tribes.
Local journalism is essential.
Give directly to The Spokesman-Review's Northwest Passages community forums series -- which helps to offset the costs of several reporter and editor positions at the newspaper -- by using the easy options below. Gifts processed in this system are not tax deductible, but are predominately used to help meet the local financial requirements needed to receive national matching-grant funds.
Subscribe now to get breaking news alerts in your email inbox
Get breaking news delivered to your inbox as it happens.
---