Sports > Seattle Seahawks
Grip on Sports: The Seahawks played like a bunch of Gump yesterday in Green Bay
Mon., Dec. 12, 2016 A GRIP ON SPORTS • If life is still like a box of chocolates, then all Seahawk fans got yesterday was stale, raisin-filled, spit-them-out waxy candies. They played as poorly as they ever have. And that's all I've got say about that. Read on.
••••••••••
• Really, that's all I have to say about that. I'm not Forrest Gump or anything, but the way the game started yesterday had me looking for something else to watch. I couldn't find Mr. Gump on another channel but if I could have, this day's edition of the Hawks would have been designated for the commercial breaks only.
Yes, it was that bad.
• Honestly, did any of you watch the whole thing? Without gouging your eyes out? After Russell Wilson's second interception – or was it his third? – I pretty much had had enough. There isn't enough spiked eggnog in the world to have made me watch the last part of that debacle.
Life is too short. Trust me on that.
Besides, with the game decided by halftime, that gave everyone plenty of time to check the standings, to peruse the schedule and realize, if the Lions win out, most of this playoff run will have to happen on the road.
That's not good.
Not the way the Seahawk offense plays away from CenturyLink.
• Theories abound concerning Wilson's five-interception day. Is he hurt and he's not telling anyone? Seems far-fetched in the NFL. Did he spend too much time celebrating the Sounders' MLS Cup win? If by celebrating you mean he had another glass of whole milk, maybe. Is there trouble in the paradise that is his personal life? Who knows and who cares?
The real reason is probably the simplest one. He had a terrible day. The ball was coming out of his hand odd from the get go. Maybe it was the cold, maybe it was just the law of averages catching up with him. Whatever, he stunk. The team stunk. And they got throttled.
OK, now that's all I've got to say about that. I'm going for a run.
•••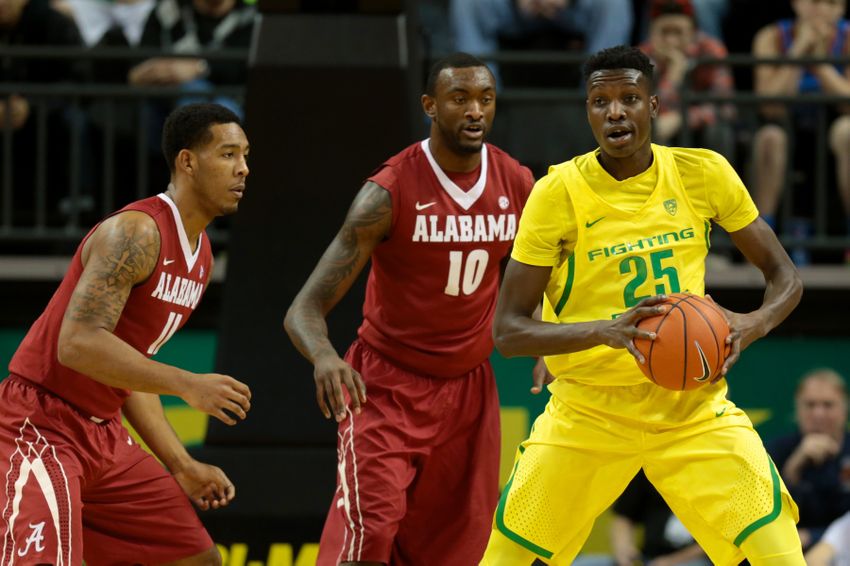 WSU: The Cougars' Holiday Bowl game is a way for them to finish the season on high note. … Elsewhere in Pac-12 in football, former Alabama quarterback Blake Barnett picked Arizona State over the Cougars, mainly because he liked the Sun Devils' offensive coordinator. … Colorado has its next quarterback ready to go. … It's a new USC team that will play in the Rose Bowl. … Stanford will open next season in Australia. … On the basketball courts, Arizona won at Missouri on Saturday despite its best player being in foul trouble. … USC remained undefeated with an easy win over Pepperdine. … Oregon held off Alabama at home in a nine-point victory. … On the negative side, Oregon State lost at home to Savannah State and Washington lost at home to Nevada. Those losses are not good for the conference.
Gonzaga: The Zag women drove down the road to Cheney yesterday and handled Eastern Washington fairly easily. Jim Allen has the game story and Jesse Tinsley the photo report.
EWU: One thing Eastern's football team has done well this season is handle adversity. And there has been some. Jim has the story.
Chiefs: Spokane came back from Canada and stopped in Everett for a Sunday game. It didn't go well as the Chiefs lost 5-3.
Seahawks: Really, I don't have anything else to say about the Hawks' performance yesterday. It was just awful. Hold your nose bad. At least they have a chance to purge the memory quickly, as they host the Rams on Thursday night. … OK, so Thomas Rawls had a decent game.
Sounders: Hail to the victors valiant. Wait, that phrase is already taken. Well then, congratulations to the Sounders, 2016 MLS Cup champions. It's about time and it was their time.
•••
• Picked up a Christmas tree yesterday. Smallest one Kim and I have had since we were in an apartment in Garden Grove back in 1980. And yet it seems perfect. The circle of life and all that jazz. One of these days I'll share the story of my dad's Christmas tree lot and cutting trees in the high Sierras when I was 12. There will be a Donner Party reference. Until later …
Local journalism is essential.
Give directly to The Spokesman-Review's Northwest Passages community forums series -- which helps to offset the costs of several reporter and editor positions at the newspaper -- by using the easy options below. Gifts processed in this system are not tax deductible, but are predominately used to help meet the local financial requirements needed to receive national matching-grant funds.
Subscribe to the sports newsletter
Get the day's top sports headlines and breaking news delivered to your inbox by subscribing here.
---
Subscribe and log in to the Spokesman-Review to read and comment on this story