GU women rally past Northwestern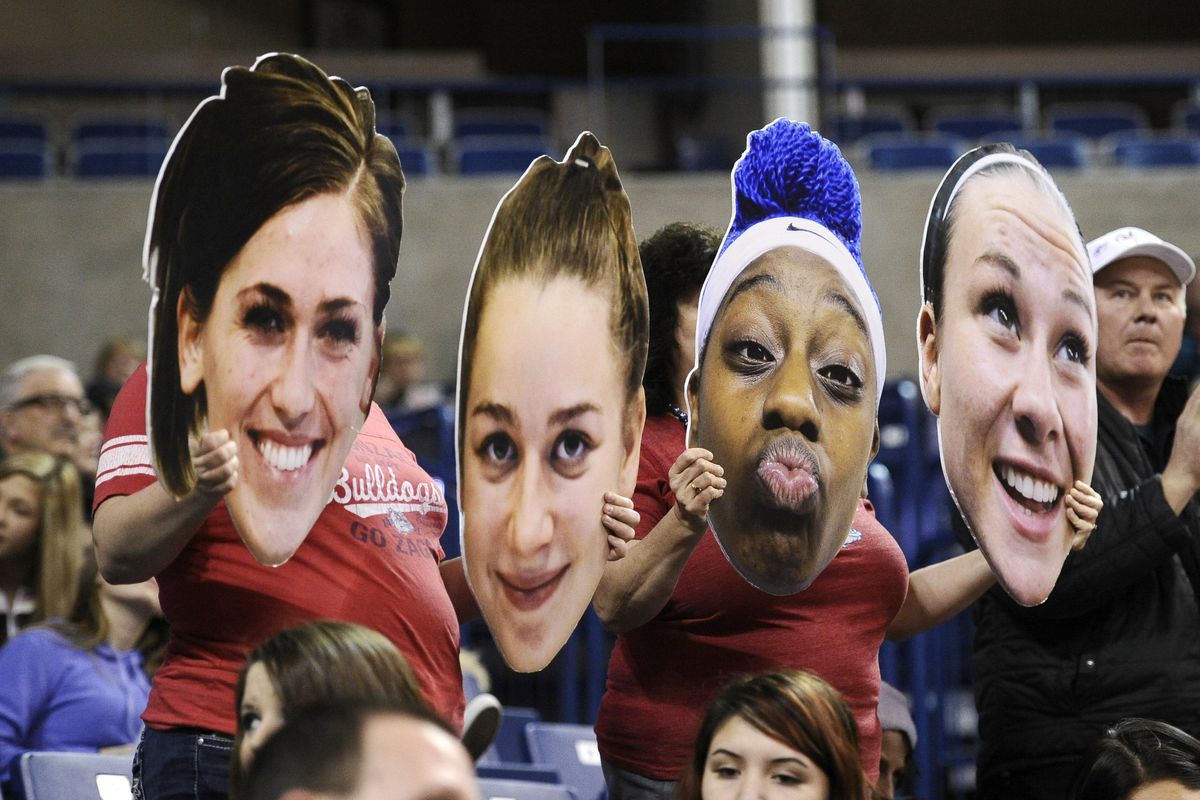 On Monday night, the Gonzaga women had a fourth quarter so good, it looked magical.
Actually, it was better than that.
"It shows grit and toughness, and that's what I like in my teams," GU coach Lisa Fortier said after the Bulldogs ran past Northwestern 67-56 at the McCarthey Athletic Center.
"When the chips are down a little, this is not a team that's going to lie down," Fortier said after one of her biggest wins, a résumé-builder that improved the Bulldogs to 8-2.
It came against a Northwestern team that was 10-1 coming in and looked like the better team for most of the night. For much of the game, GU looked a step slow on defense and out of sync on offense with leading scorer Jill Barta in foul trouble.
Down by five at halftime and four after three quarters, the Bulldogs found some magic, er, grit, from several players. With eight minutes left in the game, Zhane Templeton launched a 3-pointer from the right side that was soundly swatted away by NU's Nia Coffey.
Twenty seconds later, after a turnover, the ball was back in Templeton's hands. From the same spot, she put up another 3-pointer that trimmed the Wildcat lead to 48-47.
Laura Stockton added a jumper and a layup, giving GU the lead for good, and Makenlee Williams – better known for her offense – helped fuel the rally with a steal and a rebound.
It onIy only got better from there. By the two-minute mark, GU was marching to the foul line while Northwestern didn't hit another field goal until it was too late.
The final tally in the fourth quarter: 23-8 for GU, which held NU to 3-for-15 shooting in the period while outrebounding the Wildcats 16-8.
"It was one of the best quarters we've played in a long time," said Fortier, who's also off to the best 10-game start in her three years as head coach.
"It showed a lot of toughness for us," said guard Laura Stockton, who had nine points and five assists. "We kept pushing and chipping away."
"I'm excited about how the season is going to go for us," said Stockton, who probably can't predict the future but likes what she's seeing from her teammates with West Coast Conference play coming up next week.
So does forward Kiara Kudron, who wasn't happy with GU's performance last month against another Big 10 team; the Bulldogs lost to Michigan 78-66 in the Paradise Jam.
"We haven't played an elite team like that since the Virgin Islands, and that wasn't a great result for us," said Kudron, who had a team-high 16 points and 10 rebounds.
The game started poorly for GU, as Northwestern shot better than 50 percent (14-for-27) in the first half and led 35-30 at intermission.
It could have been worse, but the Bulldogs got buzzer-beating shots from Kudron at the end of the first quarter and Williams just before halftime.
Fortier blamed the slow start to "either a mental breakdown on defense, or turning it over that led to points. That was too easy."
The Bulldogs lost momentum early when Barta picked up her second foul less than five minutes into the game and played just 10 minutes of the half.
GU is back in action Thursday at 2 p.m. against Colgate.
---