Leah Grisafi: I shunned my upbringing and Jewish faith, until literature opened my eyes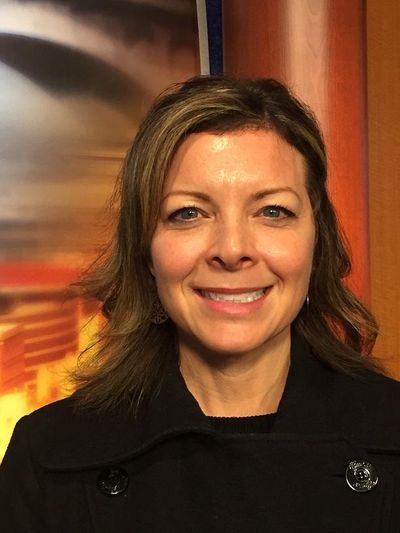 As a child, I didn't notice that I was raised in an unorthodox setting. I was given love, affection and attention; I never went hungry and always had clean clothes to wear.
So, when I was taunted for being the only little girl not being raised by her mother and father, for living with an elderly set of grandparents, and Jews at that – I really had no idea why they laughed. Why they pointed, why they jeered. "Why don't you celebrate Christmas? Why do you smell like garlic all the time? Why are those clouds in your soup?" (Of course, they were referring to the matzo ball soup my grandmother made me for lunch).
These questions I simply could not answer. In time, I realized I was odd, different, an easy target.
When we would go to the synagogue, I never noticed that the men and women were separated. I also never really observed that we celebrated on Friday nights into Saturday evening. What separated me from my classmates was more than just a faith; it was an entirely alien way of living.
On the rare times that I would visit the few friends I had, they had crosses in their homes, they lived with mom and dad, they had siblings, they shared rooms, toys, clothes – they worshipped on Sunday. Heck, they had a Christmas tree!
Soon I pushed the world that I knew away; it became a foreign land. Instead of embracing my culture, I deflected it. I was embarrassed. "That's the way they live, not me."
In time, my real world became a faux one. I imagined a life like theirs. I soon hated Hanukkah, despised challah bread, and couldn't stand gefilte fish anymore. By my teenage years, I was officially not Jewish, in my mind.
It wasn't until I became a teacher in San Diego that I learned what I was doing was horrific.
For three years, I taught multicultural literature. The curriculum had various cultures to be taught based on the books the school had on hand; incredible novels like "Snow Flower and the Secret Fan," "The Kite Runner" and "The Color of Water."
The latter is James McBride's nonfiction piece about his youth: an African-American man being raised by his Christian African-American father and his white Jewish mother growing up during the civil rights movement.
I stood in front of my students trying to teach them tolerance and that all are created equal – what a hypocrite. I had shunned my blood, the only culture I knew, to be accepted, to blend, to be like them. What was I doing? What was I thinking?
Only when I lost my grandmother did I realize what I had done.
In time, I learned to accept what I was – true to the core – that I was the product of a divorce, that I lived with Jewish grandparents, that I was a part of our diverse tapestry. That it's OK, in fact it is wonderful, to be different.
Leah Grisafi is a teacher at University High School. She lives in Liberty Lake with her husband and two boys.
---