News > Spokane
A fake fir for Christmas brings plenty of good cheer
Sat., Dec. 24, 2016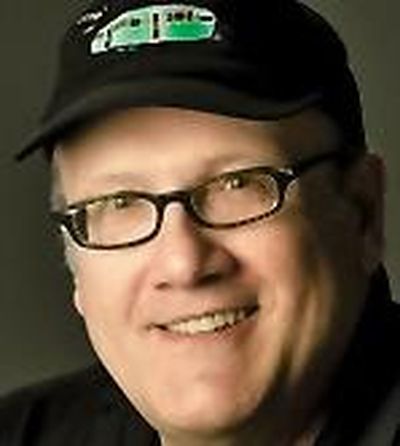 The Clark Christmas Miracle arrived last week in a pair of bulky cardboard boxes with "Made in China" stamped on the sides in Commie red. The containers were stacked on the front porch by an even bulkier delivery dude.
As far as yuletide miracles go, the arrival was admittedly not quite up there with the Macaulay Culkin "Home Alone" rescue or the personality makeover of Ebenezer Scrooge.
In the Clark household, however, the delivery signified a momentous shift in The Force.
We've gone fake tree, to cut to the chase.
According to internet data, my lovely wife, Sherry, and I were among 10 million consumers who bought an artificial tree in 2016.
What makes our purchase so significant is that we agreed to break the sacred pinky swear we made not long after we spoke our marriage vows nearly 44 years ago.
"Never-ever," we promised, "would we stoop to decorating our holiday home with an ersatz Frankenfir."
"The year we don't have a real tree is the year we stop having Christmas trees," asserted Sherry – and that was just last year.
Then the miracle happened.
"You know what?" I muttered to Sherry as I assessed our bogus balsam, "I'm beginning to LOVE THIS THING!!!"
What's not to like?
The tree came pre-strung with multicolored lights. The lifelike needles and branches, which can be bent into any position, were molded from "actual living trees."
Easy assembly. Instructions included.
It's a lazy man's dream, especially since Sherry put it together.
True, our replicant tree doesn't emit that irresistible Christmassy smell.
Oh, yeah?
Insert a few "ScentSicles" odor sticks into the faux foliage and – Ho! Ho! Ho! – problem solved!
(We opted for "white winter fir," according to the ScentSicles label.)
"If that doesn't work, we can always hang two or three of those green tree-shaped car deodorizers that usually go on the rearview mirror," I deadpanned.
"Or maybe a couple of urinal cakes."
This might have drawn a laugh – in 1978. Instead, Sherry gave me one of those tolerant, "you're sooo funny" looks that come with long, happy marriages.
Soon, our plastic foliage stood in the living room in full Xmas bling.
It shimmered with all our treasured decorations: clip-on songbirds, glittery bells, orbs of all colors, Santas, vintage baubles from both our childhoods.
Not to mention some of the unorthodox ornaments that I've managed to collect over the years: a large cheeseburger, a cigar, a snarling dog and what looks like the Wicked Witch from the "Wizard of Oz."
Don't forget the special felt and sequined Raggedy Ann and Andy that Sherry made for our inaugural Christmas. They are always the first ornaments on the tree and last off when we take the tree down. Sealed with a kiss.
Awwww.
So what provoked two tree snobs to pull a tannenbaum turnaround?
Maybe we just got tired of paying those real tree dues, like …
The year of the buggy Christmas tree. True pioneers, we lopped down our own tree, brought it into the house and, as it warmed up, a horde of little spidery beasties began scuttling out like a horror movie.
And who can forget the time the tree bandits struck?
Following the early bird principle, we drove to a Green Bluff tree farm one sunny day in October. After an hour or so of searching, we laid claim to a perfect symmetrical specimen and tied our name tag to a limb with a thick wire.
Then, in late December, we returned to the exact spot to collect our beauty. All that was left was a stump and some flecks of soggy sawdust.
Some satanic fiend had made off with the tree that we had pre-tagged and paid for.
There was the season we came home from an errand to discover our fully decorated tree sprawled like a drunk on the living room floor. While we were gone, it had tumbled out of its stand and crashed in a heap of broken ornaments.
And how about that guaranteed "fresh" tree we paid a fortune for at a fancy South Hill nursery?
Two days after putting it up, the thing turned drier than Grant County in mid-July.
But as I discovered, none of these difficulties was to blame.
The truth is that we had a beautiful wood floor installed in our new home. My sloppy tree-watering history, Sherry explained, couldn't be trusted.
It only hurts because it's true.
But consider the upside.
There are no watering worries with a robo-tree. No dry falling needles. No bugs. No muss. No fuss.
So, Merry Christmas to each and every one of you.
I love my fake tree so much I just might keep it up until Easter.
Doug Clark is a columnist for The Spokesman-Review. He can be reached at (509) 459-5432 or by email at dougc@spokesman.com.
Local journalism is essential.
Give directly to The Spokesman-Review's Northwest Passages community forums series -- which helps to offset the costs of several reporter and editor positions at the newspaper -- by using the easy options below. Gifts processed in this system are not tax deductible, but are predominately used to help meet the local financial requirements needed to receive national matching-grant funds.
Subscribe now to get breaking news alerts in your email inbox
Get breaking news delivered to your inbox as it happens.
---