Sports > Outdoors
Outdoor Writing: Cross Country
Sun., Dec. 25, 2016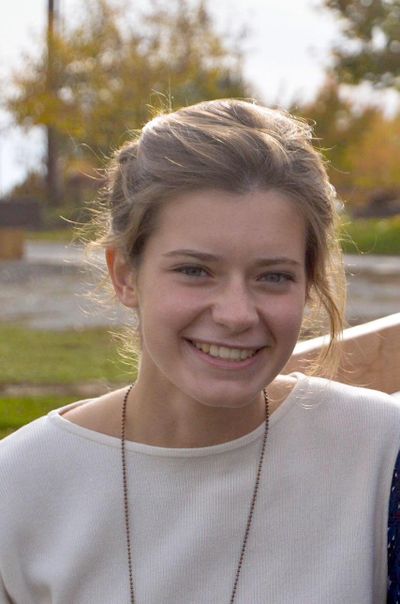 Tinder grass and free highway crab apples
Free because the trees ignore the barbed wire and hang over the asphalt
Which is technically everybody's property, though nobody fills the potholes.
Our palms splinter from grabbing at the heads gone to seed.
On the edge of the Christmas tree farmer's hay field
Dying plants will do that to a person.
Flying by, we playact some kind of imaginary indie film
Girls with bare skin and hundred-dollar shoes
Rush on and rush life into the Vault of Eternity.
One of us will pick the wilting wildflowers
And thread them singly into the elastics of our ponytails.
Allegorically, we honor the passing of two kinds of seasons
Between The Four of Us and even the rest of us
There lies a tacit understanding that plains and pines
Are never as real as they are in Washington.
Our acres are documented in formal photos
But we store them in our pounding feet and calm heartbeats
Because "we run for a crown that will last forever"
And a photo does not last forever but
We will, we will.
Local journalism is essential.
Give directly to The Spokesman-Review's Northwest Passages community forums series -- which helps to offset the costs of several reporter and editor positions at the newspaper -- by using the easy options below. Gifts processed in this system are not tax deductible, but are predominately used to help meet the local financial requirements needed to receive national matching-grant funds.
Subscribe to the sports newsletter
Get the day's top sports headlines and breaking news delivered to your inbox by subscribing here.
---