Sports
Leach wonders whether or not Cougars took Gophers seriously
Tue., Dec. 27, 2016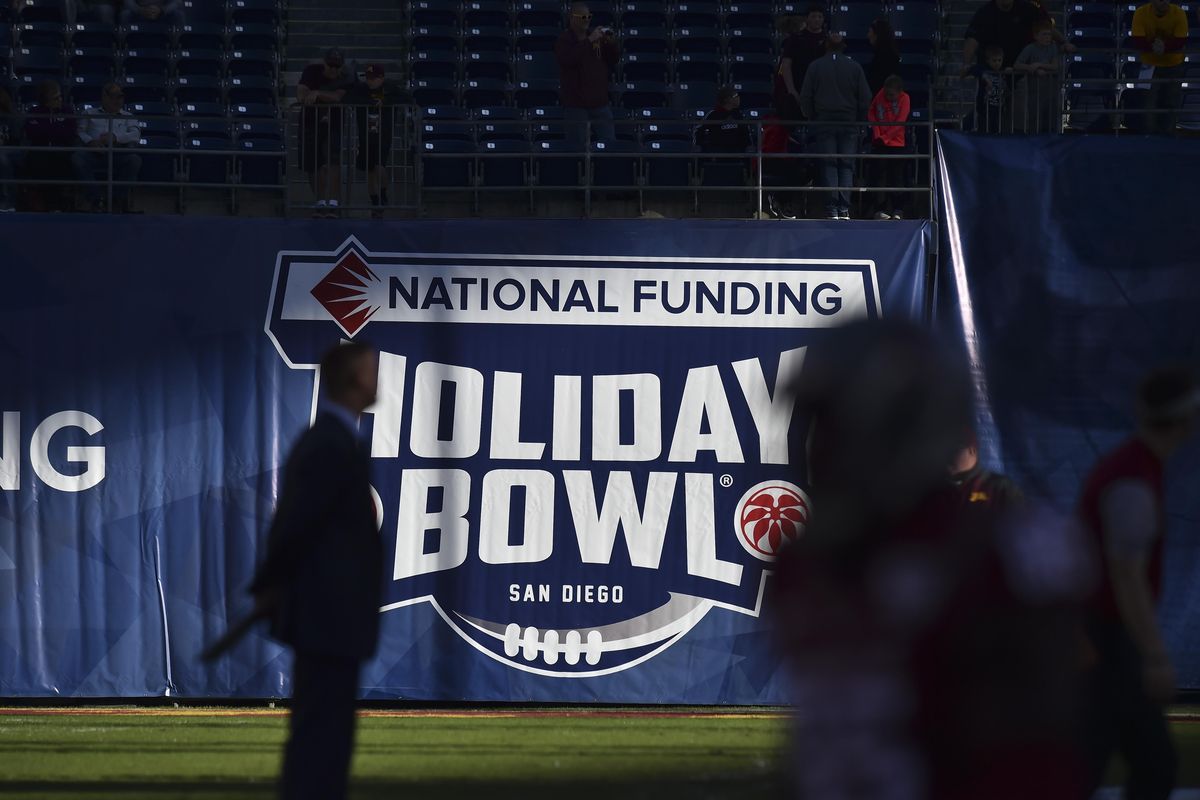 Washington State warms up before the 2016 National Funding Holiday Bowl on Tuesday, Dec. 27, 2016, at Qualcomm Stadium in San Diego, Calif. (Tyler Tjomsland / The Spokesman-Review)
SAN DIEGO – During a tense, emotional postgame press conference – they always are when a team loses its final game – Washington State coach acknowledged that the outside noise might have gotten through and led his players astray.
Perhaps the knowledge that Minnesota was missing 10 players, had fewer practices and far fewer fans in attendance caused the Cougars to let their guard down. In short, maybe WSU did not take Minnesota as seriously as it should have.
"I wondered that. I hope not," Leach said. "If that's the case, it's a total dereliction on our part as coaches that we have to address. I mean, I'm searching for that, if there's some element of that there. The most important thing yoyu do as a coach is you create a sense in your player that they respect all opponents."
The Cougars seemed well prepared for Tuesday's Holiday Bowl, forcing a three-and-out on Minnesota's first drive and rolling up 76 yards on a scoring drive the first time they touched the ball.
But WSU made uncharacteristic mistakes, especially on offense, and never seemed to find a rhythm during the 17-12 loss. The potent passing offense, ranked No. 2 nationally, averaged just 5.2 yards per passing attempt and the Cougars managed just 1.7 yards per rush.
Local journalism is essential.
Give directly to The Spokesman-Review's Northwest Passages community forums series -- which helps to offset the costs of several reporter and editor positions at the newspaper -- by using the easy options below. Gifts processed in this system are not tax deductible, but are predominately used to help meet the local financial requirements needed to receive national matching-grant funds.
Subscribe to the sports newsletter
Get the day's top sports headlines and breaking news delivered to your inbox by subscribing here.
---