News > Spokane
Bozzi Media leases Paulsen penthouse for office and event space
Tue., Feb. 2, 2016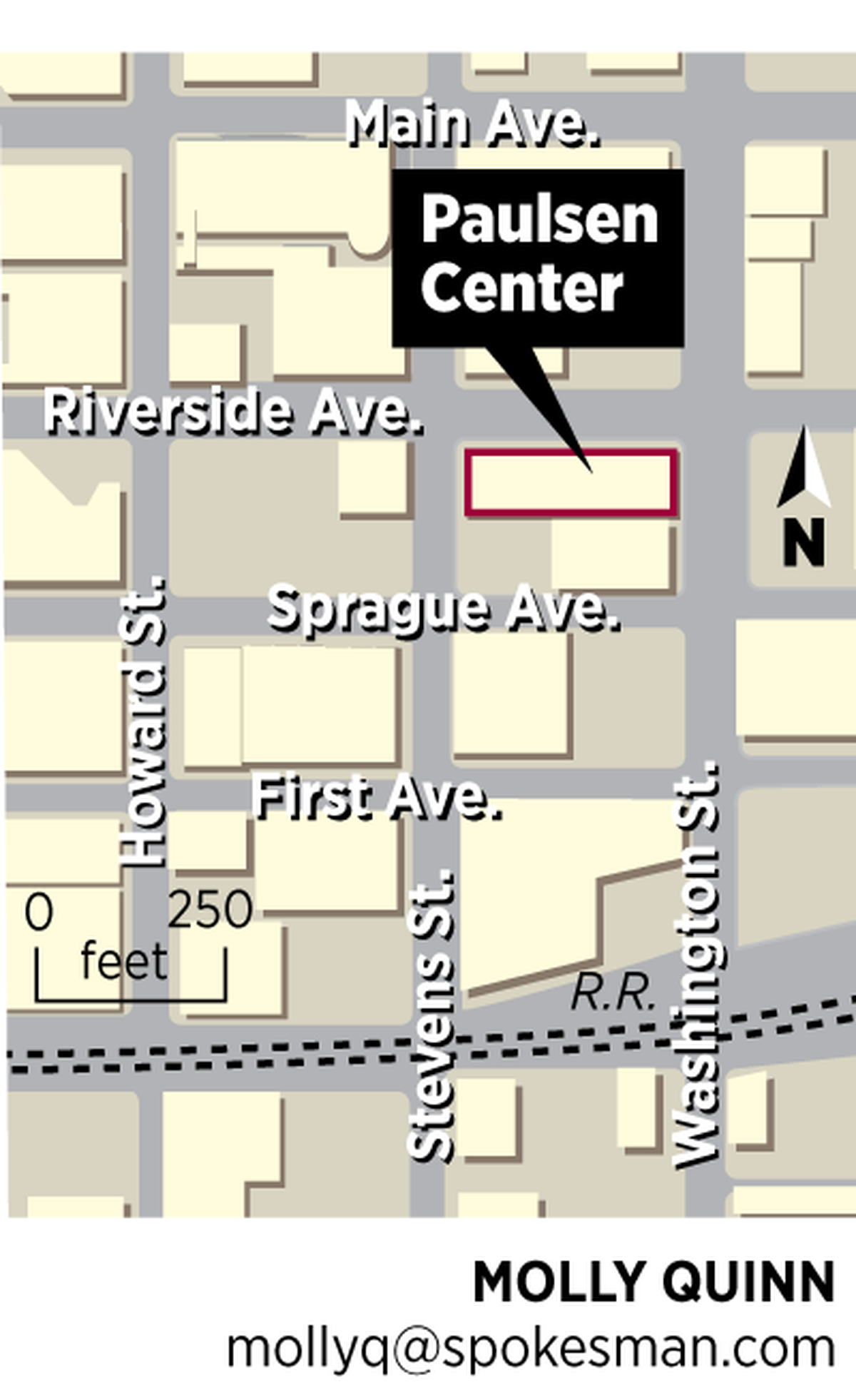 When Vince Bozzi's event business hosted a party last fall in the Paulsen Center's penthouse to help the landlord find a new tenant, he already was craving the space.
"I was not trying to hide it," Bozzi said.
Bozzi Media signed a lease late last month for the historic penthouse, said Scarlett Stalter, the assistant property manager for the Paulsen Center. Bozzi Media publishes Spokane Coeur d'Alene Living magazine and includes an event-hosting business.
He plans to use it for a few offices and to rent out for small special events, including weddings. That function parallels one portion of Bozzi Media's business, Chateau Rive at The Flour Mill. Chateau Rive opened three years ago and hosts concerts and is available for weddings and other special occasions.
The penthouse is on the 16th floor of the Paulsen Medical and Dental Building and has a 500-square-foot rooftop terrace that provides sweeping downtown views. Bozzi already has a few events booked, he said.
The building was constructed in 1929 by the estate of mining magnate August Paulsen. His widow, Myrtle Paulsen, was the first resident of the penthouse. Myrtle Paulsen's son and daughter-in-law, Clarence and Helen Paulsen, moved there in 1957. It remained a residence until Helen died in 2007.
The penthouse was most recently leased by an estate-planning business, which vacated in 2014.
Bozzi said he doesn't plan to make many changes. Some of the space will be painted. He hopes to add an industrial dishwasher in the upstairs storage space. He may install a large TV that can be pulled from the ceiling.
"We want to retain the feel of the apartment," he said. "It always seems sunny up there because of all the windows."
The Paulsen Center, which is owned by Diamond Parking, hired Bozzi Media to host a viewing of the penthouse to generate interest in October. The space was advertised at $4,500 a month.
Bozzi visited it in preparation for the party. When he got there, he decided it would make a great addition to his company. He went through with the party, but, he admitted, "I didn't want to expose it to anybody else."
The media company, which currently is at the Tapio Center, 104 S. Freya St., has 12 employees who all can't fit in the penthouse. Most will move a few blocks from the Paulsen to the second floor of a brick building at 107 S. Howard St.
Bozzi said he gets flooded with requests to see the penthouse.
"Most people have wanted to see it and will not have seen it yet," Bozzi said. "If somebody like a law firm rented it they might have tied it up for the next 10 to 20 years and no one would get a chance to see it."
Local journalism is essential.
Give directly to The Spokesman-Review's Northwest Passages community forums series -- which helps to offset the costs of several reporter and editor positions at the newspaper -- by using the easy options below. Gifts processed in this system are not tax deductible, but are predominately used to help meet the local financial requirements needed to receive national matching-grant funds.
Subscribe now to get breaking news alerts in your email inbox
Get breaking news delivered to your inbox as it happens.
---