News > Spokane
MAC board votes to oust executive director Forrest Rodgers – again
Thu., Feb. 11, 2016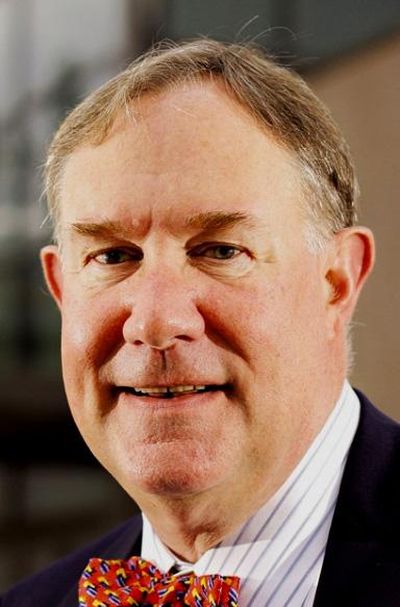 The board of trustees of the Northwest Museum of Arts and Culture voted Wednesday to remove Forrest Rodgers as the museum's executive director.
Rodgers said he received a call from the board vice president, Tim Mitrovich, on Wednesday night informing him of the vote.
"No explanation was given," Rodgers said, adding that the move was unexpected. It's the second time in four years the MAC has fired him. The board in 2012 fired Rodgers. He regained the job three months later amid public outcry.
In a news release from the museum Thursday morning, board President Toni Pessemier declined to comment on the firing, saying, "Because this is a personnel matter, we are not able to discuss it further."
In a phone interview, Pessemier reiterated that she could not discuss the reasons behind the vote. She did say, however, the board vote was 10-0; one board member was out of town, and in accordance with board rules, Pessemier did not vote. The members "thoughtfully considered things and discussed things" during an executive session before the vote in open session, she said.
The board named John Moredo-Burich as interim director. Moredo-Burich has worked at the museum for more than a year as director of museum experience. Before joining the MAC, he curated or directed exhibits at the University of North Carolina State Arboretum, the Franklin Institute Science Museum in Philadelphia, and the Oregon Museum of Science and Industry in Portland.
Pessemier, who has served on the board for more than two years, said she doesn't expect any major changes in museum exhibits or programs in the near future.
"I think the museum is in great shape," she said. "The institution is made up of more than one individual. We are very supportive of the interim team and the staff that is moving the exhibits and programs forward."
Rodgers indicated he plans to consult with former board members and his attorney before taking any additional action.
In recent months, the museum at 2316 W. First Ave. has hosted a Lego exhibit that broke attendance records, and recently launched a new exhibit, "Treasure!" Additionally, the museum expanded its hours of operation to Tuesdays, which is designated as a half-price admission day, and secured a partnership with Bank of America to sponsor free admission weekends for bank customers.
The board is just beginning to discuss the process for finding a new director, Pessemier said.
Local journalism is essential.
Give directly to The Spokesman-Review's Northwest Passages community forums series -- which helps to offset the costs of several reporter and editor positions at the newspaper -- by using the easy options below. Gifts processed in this system are not tax deductible, but are predominately used to help meet the local financial requirements needed to receive national matching-grant funds.
Subscribe to the Coronavirus newsletter
Get the day's latest Coronavirus news delivered to your inbox by subscribing to our newsletter.
---