News > Spokane
Local nonprofit official arrested on child sex charges
Fri., Jan. 15, 2016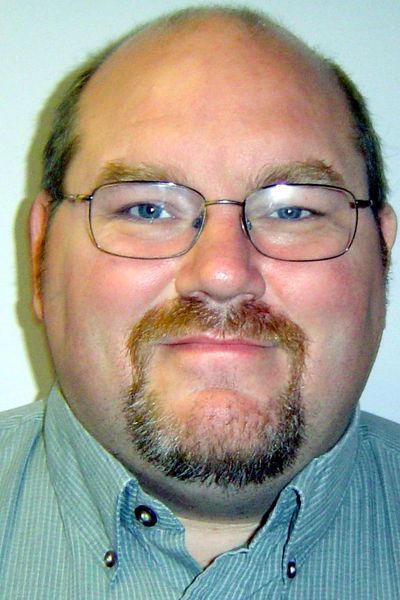 A man with ties to numerous local nonprofit organizations was arrested Thursday on child sex charges.
Mathew A. Plank, 52, arranged to meet a 15-year-old girl in a hotel room for sex in exchange for cash and Xanax, according to court documents. The girl didn't exist, however; Plank had been communicating with police officers the entire time. He was arrested when he knocked on the hotel room door.
Court documents say investigators received information earlier this month that Plank "had a habit" of having sex with underage girls in exchange for Xanax. Police then began communicating with Plank using his cellphone.
Among the many organizations Plank has been affiliated with is the Miss Spokane Scholarship Organization. Mike Miller, executive field director of the Miss Washington Scholarship Program, said Plank was dismissed from the organization a few years ago after someone raised concerns about his character.
Victoria Ferro, whose daughter won the Miss Spokane title in the past, has had long ties with the organization as an adviser. She said she was among several people who called for Plank to be removed from the organization. Ferro said after her husband died, Plank sent her a bouquet of flowers and a sexually explicit letter. She eventually asked him to stop texting her and messaging her on Facebook.
"He's pretty creepy and inappropriate," she said.
Rebecca DeLong, a former Miss Spokane contestant, was in court Friday. Plank was a volunteer photographer for Miss Spokane when she was a participant, she said.
"He began to beg me to do boudoir shots and I told him I wasn't comfortable with that," she said.
DeLong said Plank continued to pressure her, telling her she needed the pictures to compete, and she eventually gave in. He photographed her topless except for a leather jacket. DeLong said after he took the pictures one was posted on the Internet.
After that Plank continued to try to contact her, DeLong said. "He would send me text messages late at night asking me to come watch movies with him," she said.
Ferro said DeLong came to her for advice on what to do shortly after the photos were taken. She said she believes Plank posted the photo of DeLong, but she doesn't have evidence to prove it. The person who posted it used a pseudonym.
DeLong said she was glad to see Plank arrested.
"He's just not a good person to have out in society," she said. "He just keeps surrounding himself with kids, and that's wrong."
A man who asked not to be identified for fear of retaliation said he tipped off police to Plank's activities. He said he learned about Plank from his daughter, who contacted Plank after she saw a flier for his business, Rogue Photography, asking for young girls to pose for photographs.
According to his LinkedIn profile, Plank works for BDS Marketing and founded the Craig T. Nelson Celebrity Golf Classic in 2008. He was director of marketing and development for Lilac Services for the Blind from 2008 to 2013.
His current job is listed as development director for the HUB sports center, but a representative of that facility said Plank was a fundraising contractor who didn't have an office there or interact with children using the facility.
Spokesman-Review archives list him as the former executive director of the St. Vincent de Paul Society of Spokane under the name Mathew Meeusen. Plank legally changed his last name in 2006.
His LinkedIn account also indicates that Plank is an honorary commander at Fairchild Air Force Base – a ceremonial job charged with creating ties between the base and the community. However, a base representative said Plank is no longer associated with Fairchild.
"He was an honorary commander a long time ago," spokesman Scott King said. "He hasn't had any activities with Fairchild Air Force Base in quite some time."
Plank was arrested on suspicion of commercial sex abuse of a minor and attempted third-degree child rape. He was released on his own recognizance after a court appearance Friday.
Local journalism is essential.
Give directly to The Spokesman-Review's Northwest Passages community forums series -- which helps to offset the costs of several reporter and editor positions at the newspaper -- by using the easy options below. Gifts processed in this system are not tax deductible, but are predominately used to help meet the local financial requirements needed to receive national matching-grant funds.
Subscribe now to get breaking news alerts in your email inbox
Get breaking news delivered to your inbox as it happens.
---