News > Spokane
Spokane mayor hires policy adviser as liaison with City Council
Fri., Jan. 22, 2016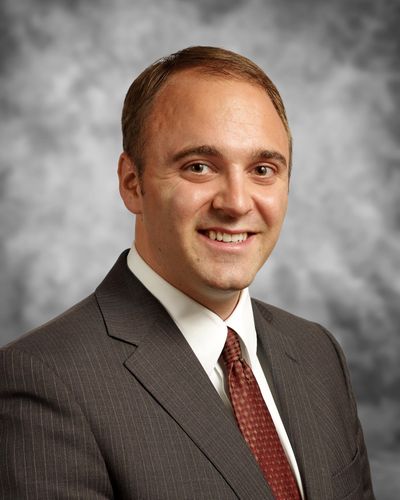 A veteran of Spokane Mayor David Condon's campaigns has joined his administration as the main point of contact between the city administration and the City Council.
Tyler Whitney, 27, ran Condon's 2011 campaign, worked to raise money in 2012 and 2013 for Condon's re-election effort and was a "personal friend and personal adviser" on Condon's 2015 campaign.
This week, Whitney began his new job at City Hall as Condon's policy adviser, a new position that mimics one created by the City Council last year. Brian McClatchey holds that position and sits on the dais with council members during their Monday meetings.
Whitney, who graduated from Whitworth University and Gonzaga School of Law, will earn $87,767 a year. He previously worked for the Winston & Cashatt law firm.
His position, while new, will take the place of one that is currently unfilled in the mayor's office budget. Besides dealing with the City Council, Whitney will oversee the city's government affairs, where he'll work with the city's lobbyists in Olympia and Washington, D.C.
"The role has several components. One is to be a connection point with the City Council," Whitney said. "The mayor strongly desires to always have strong communication with the City Council."
Brian Coddington, the mayor's spokesman, said Whitney would communicate with the council "on a daily basis." He added that Whitney and McClatchey will be the main people communicating between the administration and council.
"They will certainly be the conduits," Coddington said. "They will act as an essential point of contact between the branches of government."
Communication between Condon and the City Council has broken down recently, notably over discussions around paid sick leave and the recent relocation of the downtown police precinct. In another case, former Councilman Mike Allen and Rick Romero, the city's utilities director, had to act as representatives to get Stuckart and Condon to agree on the framework for an investigation looking into sexual harassment allegations against former police Chief Frank Straub, among other things, because the only two citywide elected leaders could not agree.
But Whitney and McClatchey expressed hope they could improve relations in City Hall.
"I think it could be a real positive way for council and the administration to not only share information but also work together," McClatchey said.
Whitney echoed him.
"I've known Brian for a couple of years," Whitney said of McClatchey. "I met him while I was at Gonzaga Law School. He gave a couple of lectures. I look forward to working with him."
As for his work on the mayor's campaigns, Whitney said it was a natural progression to go from electoral politics to helping craft policy.
"I think it aids in the policymaking process. It's very common and logical for people who have worked for campaigns to have an interest in policymaking," he said. "The two are interconnected."
Local journalism is essential.
Give directly to The Spokesman-Review's Northwest Passages community forums series -- which helps to offset the costs of several reporter and editor positions at the newspaper -- by using the easy options below. Gifts processed in this system are not tax deductible, but are predominately used to help meet the local financial requirements needed to receive national matching-grant funds.
Subscribe to the Coronavirus newsletter
Get the day's latest Coronavirus news delivered to your inbox by subscribing to our newsletter.
---