This column reflects the opinion of the writer. To learn about the differences between a news story and an opinion column, click here
Opinion > Column
Doug Clark: Let's spice up police body cam footage with tunes
Sun., Jan. 24, 2016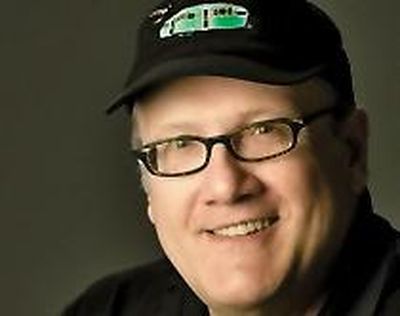 Cpl. Clark returns to answer your latest concerns about Spokane law enforcement.
Q: Thanks, corporal. Could you tell us about the Spokane Police Department's exciting, new use-of-force protocol?
Cpl. Clark: Glad you asked. For the first time, the Spokane Police Department will be tracking neck restraints, pepper spray, tear gas and clandestine transfers to the parks department.
Q: Wow. Will police cars blowing through red lights be counted as a use of force?
Cpl. Clark: No, these incidents are covered under SPD's new Impaired Drivers Crackdown Protocol.
Q: Are you referring to the teen driver who was cited for DUI after a police officer ran a red light without his flashers on and crashed into him?
Cpl. Clark: Why, yes I am.
Q: Well, don't you consider this a rather reckless way to apprehend an impaired or buzzed driver?
Cpl. Clark: You know that old saying. You can't make an omelet without breaking a few fenders.
Q: No. I've never heard that. But what if an officer blows a red, smacks into a pedestrian and sends the pour soul crashing through the window?
Cpl. Clark: In that case it would be ludicrous to issue a DUI.
Q: I hope so.
Cpl. Clark: That's breaking and entering.
Q: Seriously?
Cpl. Clark: We take our property crimes seriously around here.
Q: OK, what if a cop runs a red and just sends the victim flying?
Cpl. Clark: Leaving the scene of an accident.
Q: You're quite an old joker aren't you, corporal?
Cpl. Clark: Recycling is key to saving the planet.
Q: Let's move on to something else. What do you consider SPD's biggest problem?
Cpl. Clark: We need to change our image to win back public trust.
Q: I've heard that one before. So where do we start this time?
Cpl. Clark: We've found that many Spokane residents positively hate it when an officer behaves poorly and then gets sent away on "paid administrative leave."
Q: There's been a lot of that going around lately, huh?
Cpl. Clark: It's worse than herpes. And to civilians it sounds like we're just giving our bad apples a paid vacation.
Q: I'd sure like to take a paid administrative leave to Honolulu.
Cpl. Clark: I hear ya.
Q: So what's the solution; do we start demanding better behavior?
Cpl. Clark: Whoa. Have you been visiting Sativa Sisters? This is SPD, remember?
Q: Sorry.
Cpl. Clark: You're excused. No, the answer is that we change our nomenclature.
Q: Change our what?
Cpl. Clark: Nomenclature. Like, instead of "paid administrative leave" we say that said officer is "visiting the farm" or "taking an extended sabbatical."
Q: That does sound better.
Cpl. Clark: Baby steps. Every journey starts with baby steps.
Q: On another subject, Spokane's still in the hunt for a replacement for the recently canned Chief Lord Frank Vader. What qualities do we look for this time?
Cpl. Clark: After the Frank Straub fiasco there's only one quality that actually counts.
Q: What's that?
Cpl. Clark: That the new chief, whoever he or she turns out to be, has never-ever palled around with Mayor David Condon.
Q: True dat. Any other qualities?
Cpl. Clark: Just the usual: thick skin, solid experience and a background in ventriloquism.
Q: Ventriloquism?
Cpl. Clark: That way when the new chief talks out of both sides of his mouth, as they all do, it'll be harder for the witless public to catch.
Q: Before we conclude, do you have any concerns about our cops wearing body cameras?
Cpl. Clark: As a matter of fact I do. After reviewing hours of on-duty camera footage, it appears there's something missing.
Q: Like what?
Cpl. Clark: A peppy soundtrack. Most of the video turned in is quite boring and, at times, even depressing.
Q: So what mood music do you suggest?
Cpl. Clark: "I Fought the Law" and the "Bad Boys" theme from TV's "Cops" would be great for starters.
Q: I love those.
Cpl. Clark: We could even ask members of the public to submit their favorite SPD body-cam playlist.
Q: That sounds like a prowl car full of fun. But is all SPD body-cam footage so unwatchable?
Cpl. Clark: Well, there was that officer who had a dalliance with a civilian a while back. That caused a lot of hoots and hollers when we aired it during roll call.
Q: What'd the cop think about that?
Cpl. Clark: I really can't say. He's, um, taking an extended sabbatical.
Doug Clark is a columnist for The Spokesman-Review. He can be reached at (509) 459-5432 or by email at dougc@spokesman.com.
---
---
Subscribe and login to the Spokesman-Review to read and comment on this story