News > Spokane
Education advocate, philanthropist Wanda Cowles dies
Sun., Jan. 24, 2016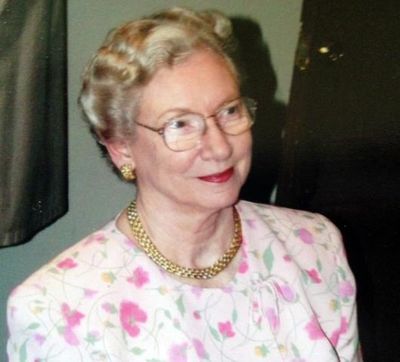 Wanda Toliver Cowles, a Spokane philanthropist, educator and advocate for gifted learning programs, died Saturday. She was 85.
She and her husband, James P. Cowles, chairman of the board of Inland Empire Paper Co., donated generously to Whitworth University, including a $3 million gift in 2011 to fund the Margo Long Chair in Gifted Education.
Wanda Cowles was a former elementary school teacher who for decades volunteered with educational interests. She served on the Whitworth board of trustees for nine years and chaired the board's Academic Affairs and Honorary Degrees committees.
"Wanda Cowles was a dear friend to Whitworth University," Whitworth President Beck Taylor said Sunday. "Her passion around education, particularly gifted education, helped to shape many of Whitworth's teacher preparation and certification programs."
"We are thankful to God for the life and ministry of Wanda Cowles, and we will miss her dearly," Taylor added.
Cowles earned an associate degree from Los Angeles City College in 1950, a bachelor's degree in education from University of California, Los Angeles in 1953, and a master's in education from Stanford University in 1961. She taught elementary school in California for seven years and also taught for the Department of the Army in Germany for two years.
"Once you're a teacher, you're always a teacher. It's the thing I care about most," she said in 1985 upon receiving the Whitworth College Distinguished Community Service Award.
She married James Cowles on Dec. 20, 1958, and they moved to Spokane in 1962.
Cowles was a passionate advocate for educational programs for gifted students and advanced learning for teachers working with those students, and she was closely involved with Spokane Public Schools' Tessera and Extended Learning Program.
"She was instrumental in supporting the birthing of the gifted program in Spokane, which became very successful and has done a lot of good," said Jayce Keeling, who taught in the Tessera program for gifted children.
Cowles helped the program's staff test all first-graders in Spokane each year, Keeling said. "We teachers couldn't do that alone, and she was out there carting boxes of testing booklets around with us," she said.
Cowles also was active with the Spokane School District Gifted Advisory Committee, the Northwest Gifted Child Association's Spokane Chapter, the Washington State Gifted Education Advisory Committee, and the Spokane Parent Advisory Committee for Gifted Education.
She served 12 years on the board of Saint George's School, and she was a founding member and president of Spokane Business Assisting Scholastic Excellence, a nonprofit organization to support professional development for teachers.
"Then she made sure we came back and taught other people," Keeling said. "She was thoroughly invested in all the causes that she thought were important. … I admired her very much, but I felt a lot of affection for her as well."
Cowles was involved in the effort to build a science center in Spokane, and she served 12 years on the board of the Pacific Science Center in Seattle. She also was active in the YWCA, Hutton Settlement Children's Home, Musicfest Northwest, Spokane School Volunteer Program Advisory Council, and Eastern Washington State Historical Society.
Cowles is survived by her husband; her son James L. Cowles and daughter-in-law Katelena Hernandez Cowles; grandchildren Celia Cowles and Gabriel Cowles; a sister, Faye Thompson; and a brother, Boyd Raymond Toliver.
Memorial gifts may be sent to the Margo Long Endowed Chair for Gifted Education at Whitworth University.
Inland Empire Paper is a subsidiary of Spokane-based Cowles Co., which also owns The Spokesman-Review.
Local journalism is essential.
Give directly to The Spokesman-Review's Northwest Passages community forums series -- which helps to offset the costs of several reporter and editor positions at the newspaper -- by using the easy options below. Gifts processed in this system are not tax deductible, but are predominately used to help meet the local financial requirements needed to receive national matching-grant funds.
Subscribe now to get breaking news alerts in your email inbox
Get breaking news delivered to your inbox as it happens.
---