News > Spokane
Target of sex sting accused of stealing from charity
Wed., Jan. 27, 2016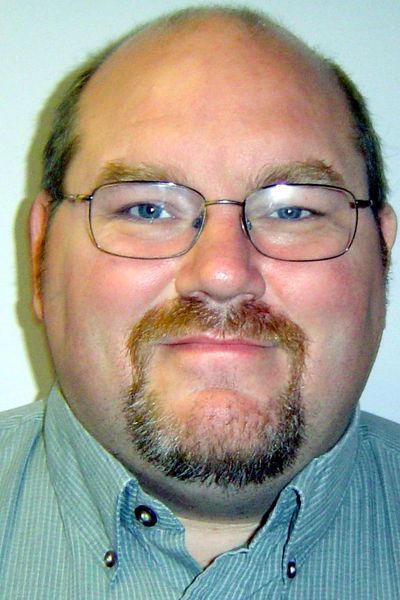 The former St. Vincent de Paul thrift stores manager accused in a drugs-for-child-sex sting used his job a decade ago to embezzle thousands of dollars that led the Spokane charitable organization to close stores and scale back its mission of helping the poor, according to former board members.
The embezzlement allegations against Mathew Plank were never reported to police.
Plank declined to comment when reached Wednesday.
Leon Bailly, a St. Vincent de Paul board member in 2005, said Plank was fired that year for embezzlement.
"He was going to the house of ill repute and he was charging them to a St. Vincent de Paul credit card," Bailly said.
In one instance plywood was ordered for a construction project at the charity's warehouse and Plank had it delivered to his mother's house, where he used it in a remodeling project, Bailly said.
During Plank's tenure, payroll taxes in excess of $95,000 that were withheld from employee paychecks were not forwarded to the state, Bailly said. Bailly believes Plank pocketed that money, too.
Former board president Mike Fitzsimmons acknowledged that the charity fell behind in paying taxes, but said he wasn't convinced that Plank, who went by the name Mathew Meeusen at the time, took the money.
"I don't believe there was ever any evidence to support that," said Fitzsimmons, a KXLY radio host.
Bailly said he pressed to file a police report but that Fitzsimmons declined to do so. "He said no, that wasn't the Catholic way," Bailly said. "We had to forgive him. I wanted to take him to court and they wouldn't let me."
Fitzsimmons said that at the time Plank's wife was sick with cancer and the couple had a young son. He said he thought if Plank repaid the money it would be enough. Fitzsimmons said that as far as he knows, Plank paid back several thousand dollars.
"He may have taken more money than we were able to figure out," he said.
Plank's wife, Christine Plank-Meeusen, died in May 2006 at the age of 26. Their son was 3 years old when she died.
The missing money left St. Vincent de Paul cash-strapped. The board sold one of its four properties in an attempt to pay off the tax bill, Bailly said. But the shortage proved too great and led the board to close the other facilities.
The last of the stores closed in 2007.
"He was doing a lot of things we didn't know about," Fitzsimmons said. "He was falsifying reports to the board. He was making everything look rosy."
Adrienne Brownlow, who was hired to replace Plank, said she was told that Plank was fired for embezzling money. The story was well-known but kept quiet to avoid a scandal, she said.
The problems at St. Vincent de Paul were characterized as due to poorly performing stores and business neglect, Fitzsimmons told the Inland Register Catholic newspaper in 2007. The charity fed 48,000 Spokane families and provided emergency services to 12,000 more in 2006.
Brownlow said Plank would often stop by the stores after he was fired and she tried to avoid him. "I would just go do other things," she said. "I tried to totally stay out of that."
Plank also was accused of sexually harassing employees.
Attorney Michelle Wolkey wrote a March 2005 letter to Fitzsimmons on behalf of several female employees. She outlined 21 specific incidents of sexual harassment that she said were backed up by evidence and corroborated by witnesses.
The examples included Plank telling a female employee that she should "sell her body on Sprague" if her paychecks weren't large enough and employees seeing Plank using security cameras to look down employees' shirts.
Wolkey wrote that several people witnessed Plank telling a female employee that she should let a Geiger Corrections Center inmate on work release take a 16-year-old girl to a back room to have sex with her, the letter said.
Bailly said he never heard about the sexual harassment complaints until after Plank was gone. The accusations were discussed at an unscheduled board meeting that Bailly didn't attend.
Fitzsimmons said Plank never denied the sexual harassment allegations.
"He is a piece of work," Fitzsimmons said. "We were pretty seriously duped by him. He's a player of the first order, no doubt about it. We got played."
Plank was hired in 2004 and left near the end of 2005.
Plank also worked at Lilac Services for the Blind, United Way and the Miss Spokane Scholarship Organization. Most recently he worked on contract as a fundraiser for the HUB Sports Center.
Plank legally changed his last name from Meeusen in July 2006.
Plank was scheduled to be in court Wednesday on charges of communication with a minor for immoral purposes and commercial sexual abuse of a minor after he allegedly arranged to meet a 15-year-old girl in a motel room for sex in exchange for cash and Xanax. His court appearance was postponed for two weeks.
Local journalism is essential.
Give directly to The Spokesman-Review's Northwest Passages community forums series -- which helps to offset the costs of several reporter and editor positions at the newspaper -- by using the easy options below. Gifts processed in this system are not tax deductible, but are predominately used to help meet the local financial requirements needed to receive national matching-grant funds.
Subscribe now to get breaking news alerts in your email inbox
Get breaking news delivered to your inbox as it happens.
---