News > Spokane
Frank Straub, former Spokane police chief, lands new job in D.C.
Tue., July 12, 2016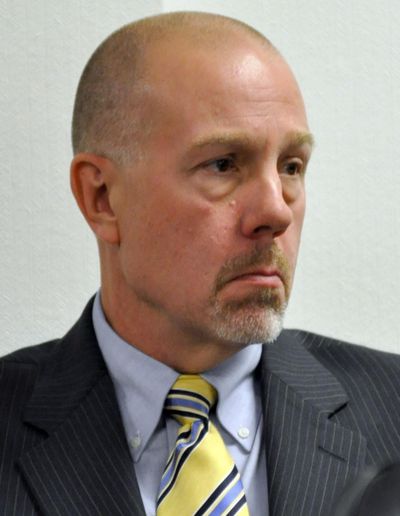 Former Spokane police Chief Frank Straub has a new job at the Police Foundation in Washington, D.C.
Straub was ousted from his Spokane job in September after allegations surfaced of sexual harassment and abusive behavior toward command staff. He's now working as the director of strategic studies for the Police Foundation, according to the organization's website.
His biography on the site says Straub "retired" from his job as chief in Spokane, "where he received national recognition for the major reforms, community policing programs he implemented and significant crime reductions achieved during his tenure."
Straub sued the city of Spokane for wrongful termination, saying he was forced out before the city had investigated the allegations against him. His suit was dismissed in U.S. District Court of Eastern Washington in June, but his attorney, Mary Schultz, has filed an appeal.
Schultz said Straub did not write the biography and is not attempting to portray his departure from Spokane as a retirement.
The Police Foundation conducts research on policing and also offers consulting services to law enforcement agencies on community policing. It was founded in 1970 with a grant from the Ford Foundation, according to its website.
A staff person at the foundation confirmed Straub was currently working there.
In his new role, Straub was quoted in the Minneapolis Star Tribune as advocating for body cameras following the fatal shooting of Philando Castile by a police officer in Falcon Heights, Minnesota. The aftermath of the shooting was recorded on a cellphone by Castile's girlfriend.
"The camera allows them to tell the story of it, the community interaction from their perspectives," Straub was quoted as saying. "What we need to get better at is taking the footage and fleshing out lessons."
Local journalism is essential.
Give directly to The Spokesman-Review's Northwest Passages community forums series -- which helps to offset the costs of several reporter and editor positions at the newspaper -- by using the easy options below. Gifts processed in this system are not tax deductible, but are predominately used to help meet the local financial requirements needed to receive national matching-grant funds.
Subscribe now to get breaking news alerts in your email inbox
Get breaking news delivered to your inbox as it happens.
---