News > Spokane
Spokane police officer takes home world CrossFit medal
Sat., July 30, 2016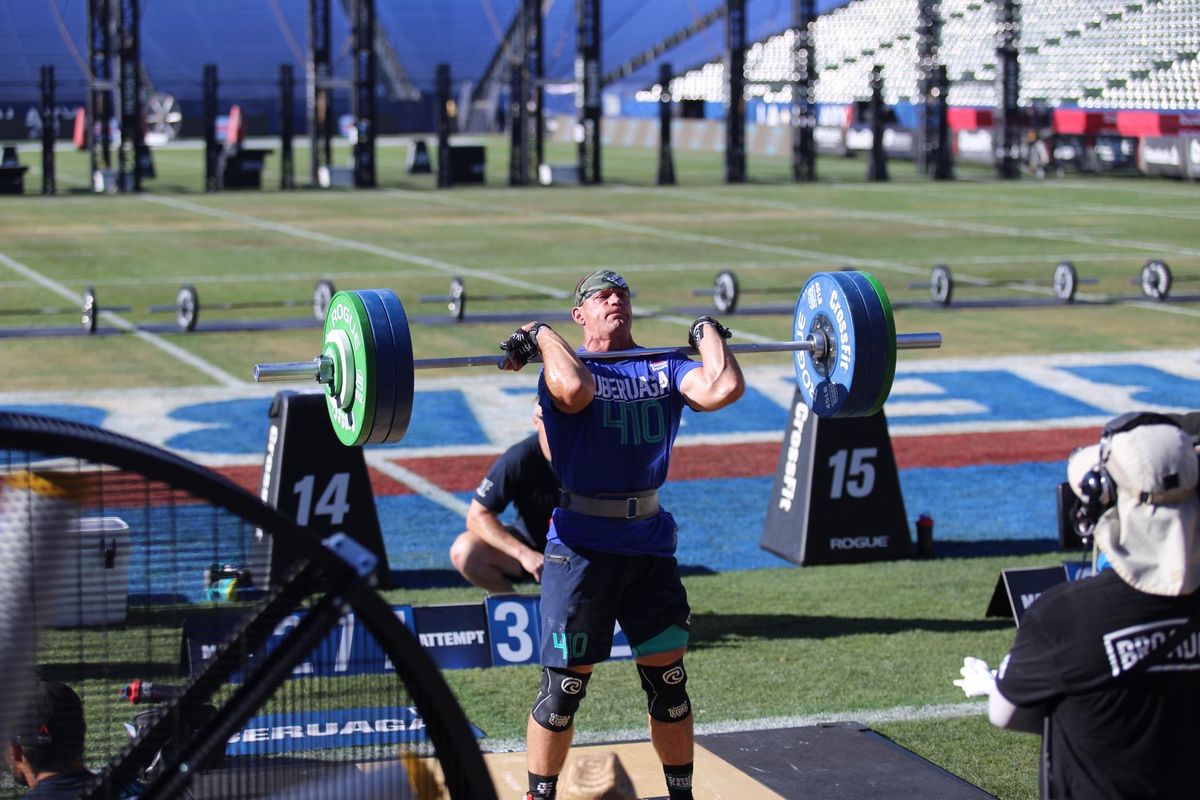 Jason Uberuaga competes in the recent CrossFit Games. (Jason Uberuaga)
When he's not on patrol as a Spokane police officer, Jason Uberuaga is often in the gym, powering through yet another CrossFit workout.
All that hard work paid off with a third-place finish in the age 40-44 category this month at the annual world CrossFit Games in California. Each competitor had to complete seven workouts in three days and was scored on how fast they completed each one.
But while Uberuaga put in extra time in the gym to prepare, he and the other competitors didn't know what they would be asked to do until nearly the last minute.
"We knew a week before what six of the seven workouts were," Uberuaga said. "You could test them, maybe come up with some kind of strategy. That's the beauty of CrossFit. You never know what they're going to put together."
During the competition Uberuaga ran, lifted weights, did situps and much more.
"Leading up to the games, I was just doing anything my training partners could come up with," he said. "I was even swimming because you don't know what they're going to throw at you."
Uberuaga said he first got involved in CrossFit in 2009. He said he likes the competition and, as a former baseball player for Gonzaga University, he wanted to keep in shape.
"It just doesn't get out of your blood," he said.
He first went to a CrossFit world competition as part of a team in 2013, but it was a bit of a bust. "We didn't place too well, but we had fun," he said.
Last year he competed as an individual and took fifth in his age group.
To qualify for this year's competition, he completed five workouts in five weeks and sent in his scores. In the master's competition, the top 200 people in each age group then take part in a qualifying event that includes four workouts in four days. Each of the workouts has to be videotaped and judged. The top 20 in each age group are then invited to the world CrossFit Games.
The 18-year veteran of the Spokane Police Department isn't sure if he's going to try to make next year's world games since the extra workouts take time away from his two young sons. But odds are he'll still be in the gym, keeping fit for those occasional on-the-job foot chases.
"At age 41, I'm in better shape and I'm stronger than I've ever been," he said.
Local journalism is essential.
Give directly to The Spokesman-Review's Northwest Passages community forums series -- which helps to offset the costs of several reporter and editor positions at the newspaper -- by using the easy options below. Gifts processed in this system are not tax deductible, but are predominately used to help meet the local financial requirements needed to receive national matching-grant funds.
Subscribe now to get breaking news alerts in your email inbox
Get breaking news delivered to your inbox as it happens.
---