This column reflects the opinion of the writer. To learn about the differences between a news story and an opinion column, click here.
Opinion > Column
Shawn Vestal: Mayor can't defend secrecy in one breath, condemn it in the next
Thu., June 2, 2016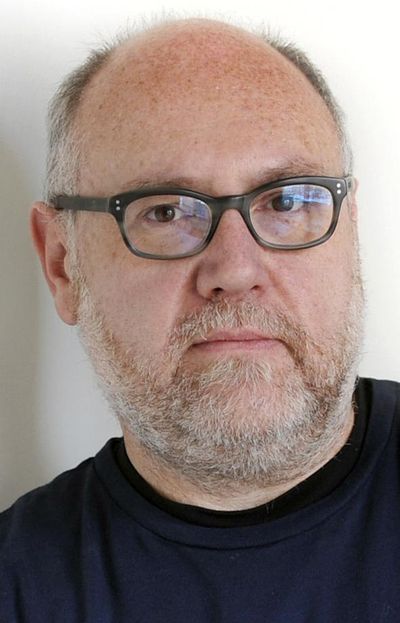 So the mayor has come out and expressed his deep sense of "duty and disappointment" about what's happened with the botched ouster of police Chief Frank Straub.
It wasn't that he and his team failed Human Resources 101 when presented with complaints about the chief.
It wasn't that he and his administrators were steamrolled by a hotshot attorney, leaving the city potentially liable in every direction.
It wasn't that his response to an informal complaint about sexual harassment was to hush up and pay off the presumed victim and leave the presumed offender in place, overseeing other women, uninvestigated.
It wasn't that he put on a public demonstration of taking firm, immediate action against the chief – an Action Man pantomime! – when in truth the mounting problems had been on a collision course with his re-election for months.
It wasn't that he and his top administrator lied about the sexual harassment allegations, using semantic Clintonesque evasions.
It wasn't that his administration has talked the talk of accountability while walking the walk of secrecy.
No.
The problem that pricks the mayor's sense of duty and disappointment so sharply is that the council president is playing politics. Working an agenda. Putting the taxpayers at risk.
By seeking the truth.
Mayor David Condon's two-page response to City Council efforts to bring all relevant Straub-related documents into the hands of an investigator is a masterpiece of misdirection and rationalization – with an added bonus of an attempted political gotcha that falls flat.
The mayor's letter, released Tuesday, insists that he will nobly refuse to release information that is protected by attorney-client privilege – a decision that, however he frames it, is entirely voluntary. He will do this, he says, because of his fiduciary duty to protect the city in the lawsuit Straub has brought. He will do this despite a council proposal, designed by Councilman Breean Beggs and supported by the committee overseeing the investigation, that would allow the investigator to view privileged documents while maintaining a protected zone of attorney-client privilege.
"This is the crux of my thinking – I will not compromise the City's ability to defend itself and thereby put the citizens at risk by releasing documents that are protected by the attorney-client privilege," Condon wrote.
He added, "to extend this investigation to include documents and content that may compromise the City's ability to defend itself in the Straub litigation – at an even greater expense to taxpayers – is unacceptable."
Unpacked, that says this: He will not release information that might damage the city's defense in the Straub case.
What kind of information might damage the city's defense? Would it be anything the public might have a legitimate interest in knowing? Might it be true that the more damaging such information is, the more the public would need to know about it? Or should the public simply accept the mayor's benevolent protection, safe in the knowledge that the secrets he is keeping would cost the city more money if they were made known?
The mayor spends most of his letter castigating Council President Ben Stuckart, turning an argument over a proposal with broad support into a personal broadside. His supposed coup de grace was the release of an email communication between council attorney Brian McClatchey, Stuckart, former Councilman Jon Snyder and an aide that Condon said was evidence of a "political motivation" in the search for truth in the Straub affair.
This email shows that Stuckart received an edited draft of a letter that would eventually be given to the mayor and released publicly days later. The draft shows the letter – which raises a litany of legitimate concerns about the Straub matter – was edited to have a more "aggressive" tone.
Stuckart received the email at his campaign email address, and the mayor said Snyder did, too, though that's not apparent in the message itself. The aide, Adam McDaniel, received it at his city address, and McClatchey used his city address, as well.
Stuckart says he used his private email because he was away from home for the Thanksgiving holiday, and he said he looped in people on city accounts to ensure the communication was public. How did it come to light? It was released in a public records request filed by The Spokesman-Review.
The council members should not have done business on private emails. But Condon doesn't seem to understand that the problem with that email isn't that it reveals political motives. Heck, his own letter is more nakedly political – more beside the point and opportunistic. The problem would be that public officials were doing business out of public view, which is precisely the kind of secrecy Condon is trying to defend, only for much, much greater stakes.
The mayor is asking us to be scandalized by a nothingburger, while insisting that we pay no attention to the documents he wants to keep behind a curtain.
Shawn Vestal can be reached at (509) 459-5431 or shawnv@spokesman.com. Follow him on Twitter at @vestal13.
---
---
Subscribe and login to the Spokesman-Review to read and comment on this story