News > Spokane
Spokane police officers arrest Idaho murder suspect
Sun., June 19, 2016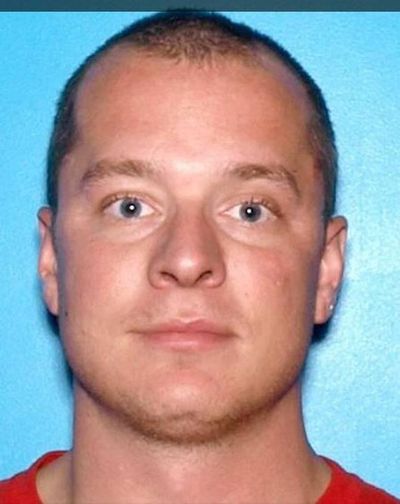 Two Spokane police officers nabbed an Idaho murder suspect Saturday night.
Officers Chris Johnson and Joe Matt arrested the suspect, James P. Mancuso, who matched the description of a reckless driver reported in the area of Freya Street and Upriver Drive.
Mancuso, 32, faces a second-degree murder charge in the March 10 stabbing death of Robert Stevens, according to police in Nampa, Idaho.
Johnson spotted Mancuso walking in the area of Grace Avenue and Chronicle Road about 7:30 p.m. Before he could exit his patrol vehicle, the man started to run through yards. Johnson gave chase and caught up with Mancuso about three blocks later, according to the police department.
Johnson and Matt took Mancuso into custody without further incident. Only then did they learn he was wanted on a warrant for second-degree murder in Nampa.
"Their dedication to protecting the citizens of Spokane resulted in a murder suspect being taken off the streets," police Sgt. Glenn Bartlett said.
Mancuso had been spotted in North Idaho in March. Investigators found a 2009 Subaru Forester believed to have been driven by the fugitive in Bonner County.
Local journalism is essential.
Give directly to The Spokesman-Review's Northwest Passages community forums series -- which helps to offset the costs of several reporter and editor positions at the newspaper -- by using the easy options below. Gifts processed in this system are not tax deductible, but are predominately used to help meet the local financial requirements needed to receive national matching-grant funds.
Subscribe to the Coronavirus newsletter
Get the day's latest Coronavirus news delivered to your inbox by subscribing to our newsletter.
---