News > Spokane
Spokesman-Review editor Gary Graham to retire
Thu., June 23, 2016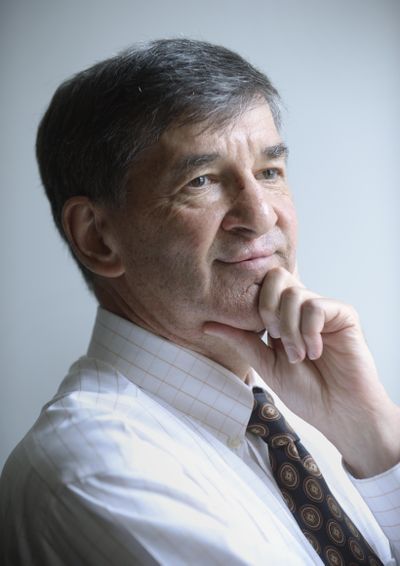 Spokesman-Review editor Gary Graham plans to retire in September after leading the newsroom for eight years.
His replacement is expected to be hired this summer after a national search, newspaper publisher Stacey Cowles announced.
Graham's career spans 44 years at four newspapers. His first job was cub reporter at his hometown paper, the News-Sentinel in Fort Wayne, Indiana, three days after graduating from Ball State University.
He arrived in Spokane 13 years ago and took over leadership of the newsroom in 2008, following a round of budget cuts that led to deep newsroom layoffs.
"Under his steady hand we weathered the downsizings during the recession and nonetheless preserved a team of journalists with great story-telling skills, digital savvy and deep knowledge of the market," Cowles wrote in an announcement to the paper's staff.
Graham is 66 years old and acknowledged after the announcement that he was unsure what it will feel like to wake up and not be a newspaperman.
"I've loved it," he said. "I am always proud and excited by the journalism my colleagues perform here. They do wonderful work."
Graham said he plans to stay in Spokane – at least in the near term. He has family, including grandchildren, in the Chicago area and a sister in Indiana.
"I'm in no hurry to move," he said. "Spokane has been my home for 13 years."
Local journalism is essential.
Give directly to The Spokesman-Review's Northwest Passages community forums series -- which helps to offset the costs of several reporter and editor positions at the newspaper -- by using the easy options below. Gifts processed in this system are not tax deductible, but are predominately used to help meet the local financial requirements needed to receive national matching-grant funds.
Subscribe now to get breaking news alerts in your email inbox
Get breaking news delivered to your inbox as it happens.
---