Sports
Newsmakers: Kolton Wong signs long-term deal with St. Louis Cardinals
Wed., March 2, 2016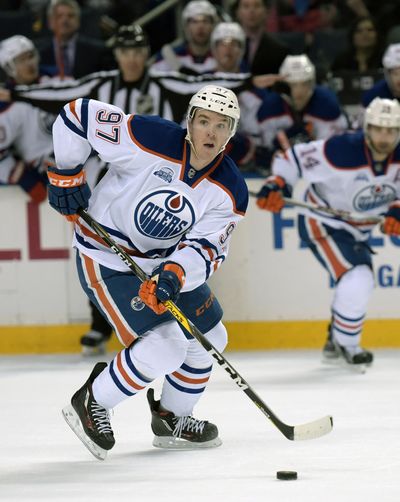 Agreed Making a long-term commitment to Kolten Wong as their second baseman, the St. Louis Cardinals agreed Wednesday to a $25.5 million, five-year contract with the 25-year-old. He hit .262 with 11 homers and 61 RBIs last year while playing in a career-high 150 games.
Released Golfer Tiger Woods says he continues to feel better, though the 14-time major champion remains unsure when he can return to competitive golf. Woods has been chipping and putting at home in Florida. Woods has not played in a tournament since August.
Suspended NASCAR suspended the crew chief for driver Martin Truex Jr. for one Sprint Cup race and fined him $50,000 for a rules violation at Atlanta Motor Speedway. Cole Pearn will sit out this weekend's race at Las Vegas Motor Speedway for a roof flap violation.
Freed The former president of the Guatemalan soccer federation was released on $1.5 million bail after pleading not guilty to criminal charges stemming from a bribery scandal. Brayan Jimenez, 61, appeared in federal court a day after he was extradited to the U.S. to face an indictment containing charges including racketeering conspiracy, wire fraud and money laundering.
Selected Forwards Connor McDavid and Jack Eichel were among those selected to the 23-and-under Team North America roster for the upcoming World Cup of Hockey. They're joined by rookie-of-the-year front-runner Dylan Larkin, 2015 Calder Trophy winner Aaron Ekblad and goaltender John Gibson.
Agreed Two weeks after a federal judge rejected a plea deal that included a nine-year prison sentence, former NFL star Darren Sharper has made a new plea deal with federal prosecutors in a drug and sexual assault case. A U.S. District judge on Feb. 18 rejected the nine-year sentence as too light.
Replaced Lleyton Hewitt will end his short retirement to become playing captain for Australia against the U.S. in the first round of the Davis Cup World Group this weekend. Davis Cup officials said Hewitt, who retired after a second- round singles loss at the Australian Open in January, will replace Nick Kyrgios, who has a virus.
Died The Australian Olympic Committee said Sarah Tait, who won a silver medal in rowing at the London Olympics, has died of cancer at the age of 33. Tait, a three- time Olympian and mother of two, won her silver medal with Kate Hornsey in the women's pairs at London in 2012.
Local journalism is essential.
Give directly to The Spokesman-Review's Northwest Passages community forums series -- which helps to offset the costs of several reporter and editor positions at the newspaper -- by using the easy options below. Gifts processed in this system are not tax deductible, but are predominately used to help meet the local financial requirements needed to receive national matching-grant funds.
Subscribe to the sports newsletter
Get the day's top sports headlines and breaking news delivered to your inbox by subscribing here.
---