Obituary: Knobloch, Brenda Diane
Age 60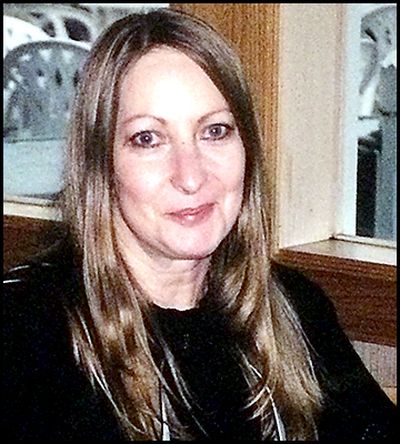 KNOBLOCH, Brenda Diane

(Age 60)

Brenda Diane Knobloch, of Spokane, WA passed away on Wednesday March 2, 2016.
Surrounded by loved ones, Brenda lost her enduring fight with ALS.
Born on June 29, 1955 to Dorothy and Donald Smith.
She graduated from Rogers High School in 1973.
Brenda married Dave Knobloch on November 4th 1983 and together with her beloved son James built a welcoming, loving home.
Brenda was employed with Albertsons for 37 years, working as a checker.
Her kind and friendly personality was admired by all who knew her.
Brenda's customers where willing to wait in her long line just to visit with their dear friend!
Her love and compassion for others was the hallmark of her character.
Brenda is survived by her husband Dave; her son James with his wife Erin and daughter Peyton; her step-son Matt with his wife Amy; and her step-daughter Lisa with her sons Josh and JT.
Her mother Dorothy, and brothers Steve, Stan and his wife Mary, and youngest brother Rick mourn the loss of this much loved angel.
There will be a Memorial Service Monday, March 7th at 11:00 a.m. Sunset Chapel, Fairmount Memorial Park.
5200 W. Wellesley Ave. Spokane, WA 99205.
Remembrances can be made to the ALS Research Fund, www.web.alsa.org
---