This column reflects the opinion of the writer. To learn about the differences between a news story and an opinion column, click here.
Opinion > Column
Huckleberries: Old ad captures radio legend's former celebrity
Sun., March 6, 2016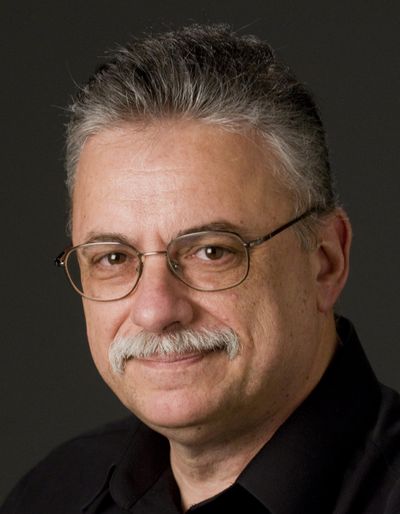 By the time I met radio legend John Rook some 25-plus years ago, he owned radio station KCDA-FM above what is now the Moose Lounge in downtown Coeur d'Alene.
The station challenged Duane Hagadone's KVNI-AM for listeners and advertising dollars. John allowed the late Ron Rankin to use his station as a megaphone for his conservative political commentary. The two men were friends who shook up Coeur d'Alene's political establishment.
KCDA was chock-full of paraphernalia from John's illustrious past as one of the most influential program managers in the country, including encased gold records and photos of John with a laundry list of entertainers, including Kenny Rogers. John helped revive Rogers' career.
I was reminded of John's impact on radio while viewing his Facebook page after his death Tuesday.
On Dec. 3, 2015, John had posted a photo of an ad that appeared in an old trade magazine. Singers Bobbie ("Ode to Billy Joe") Gentry and Glen Campbell had purchased the advertisement to thank John for insisting that they record the single "All I Have to Do Is Dream." The ad copy says: "To John Rook of WLS (Chicago): You were right. Thank you!" John was known better nationally than he was locally – a prophet without honor in his own town.
Almost
– After touring the $57 million expansion of Kootenai Health in Coeur d'Alene last week, Sara Meyer, of Coeur d'Alene, said: "The new labor and delivery area almost made me want to have another baby. Almost."
– Quotable Quote: "Remember something – we've survived presidential impeachments, assassinations, sex scandals, corruption, war, pestilence, and even the movie 'Ishtar.' We'll survive this primary season. Ah, who am I kidding? We're all screwed. Screwed, I say." – Former Coeur d'Alene Councilman Mike Kennedy.
Huckleberries
– Poet's Corner (two-fer): "In their normal location,/a wonderful spot,/where they should be awaiting,/is where they are not" – The Bard of Sherman Avenue ("Hey, Where Are The Keys?") … And: "Leap Year Day/caused delay" – The Bard of Sherman Avenue ("Experts Warn Next Year Will Be Late")
– Keith Boe, of Post Falls, has an unusual reason for loving North Idaho: the cops. Police Chief Scot Haug of Post Falls. Police Chief Keith Hutcheson of Spirit Lake. Sheriff Ben Wolfinger of Kootenai County. Quality cops, quality people, says Boe. Hard to argue with that (but police Chief Lee White of Coeur d'Alene should be on that list, too)
– Poll: 63 percent of Hucks Nation opposes legislation proposed by state Rep. Eric Redman, R-Athol, that would outlaw Sharia law in Idaho
– That 1903 hardbound book found by Anna Heisey, of Coeur d'Alene, in a Newberg, Oregon, antique store offers one more validation for the regional name of Idaho's five northernmost counties. It is titled "History of North Idaho." Not "northern Idaho."
Parting shot
KVNI-AM isn't going anywhere in the short term, despite the sale of the KXLY building in downtown Coeur d'Alene to Community 1st Bank. The radio station has signed a six-month lease to remain at the corner of Sherman Avenue and Fifth Street. Now that the station has jettisoned local morning news and is playing – yawn – 1980s-'90s music, will anyone notice if it stops broadcasting altogether?
Dave Oliveria can be reached at daveo@spokesman.com, (208) 765-7125. Follow him on Huckleberries Online at www.spokesman.com/blogs/hbo.
---
---