News > Obituaries
Obituary: Norman, Donald O.
Age 79
Sun., March 6, 2016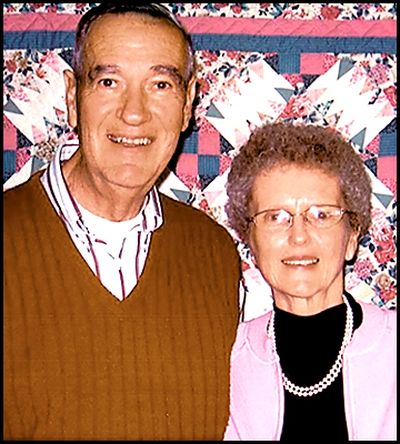 NORMAN,

Donald O.

(Age 79)

Passed away March 2, 2016 in Spokane, WA.
Donald was born in Fairfield, WA, to Oran and Augusta Norman on May 27, 1936.
After spending many years enjoying farm life, the family moved to Spokane where he played basketball at North Central High School.
He continued to return to Fairfield in the summer months to work on the farm, learning to drive combine.
Donald worked as a plumber for Warren, Little & Lund, business manager for the Plumbers and Pipe Fitters Union, and finally as an inspector for Gerard & Associates.
He enjoyed bird hunting, NASCAR, model railroading, camping, going to air shows and attending his kids' swim meets and grandkids' athletic events and activities.
He adored his grandchildren and always had time for them.
Donald was preceded in death by his parents; one brother; and two sisters.
He is survived by his wife, Anita, whom he married in 1956; children Michael (Jennifer) Norman and Nancy Trudgeon; former son-in-law Richard Trudgeon; grandchildren Matthew Trudgeon, Tad-Michael Norman, Brian (Ali) Trudgeon, Riley Norman, Jamie Trudgeon, and Bennett Norman; great-granddaughter Tessa Trudgeon; and numerous nieces and nephews.
Visitation will be Saturday, March 12, 2016, 9 AM - 12 PM at Hazen & Jaeger Funeral Home, 1306 N. Monroe, Spokane, followed by a funeral service at 12 noon.
Interment will follow at Greenwood Memorial Terrace.
Local journalism is essential.
Give directly to The Spokesman-Review's Northwest Passages community forums series -- which helps to offset the costs of several reporter and editor positions at the newspaper -- by using the easy options below. Gifts processed in this system are not tax deductible, but are predominately used to help meet the local financial requirements needed to receive national matching-grant funds.
Subscribe to the Coronavirus newsletter
Get the day's latest Coronavirus news delivered to your inbox by subscribing to our newsletter.
---