News > Obituaries
Obituary: Retter, Dolores N. (Hoover) "Dodie"
Age 88
Sun., March 6, 2016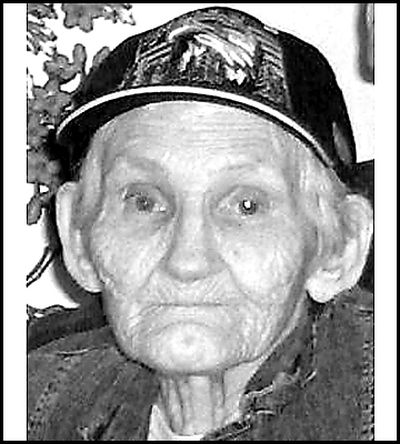 RETTER,

Dolores N. (Hoover)
"Dodie"
Born October, 28th 1927 in Marlin, WA.
She passed away on February 25th 2016 at her Adult Family Home in Battle Ground, WA.
She was preceded in death by her husband Emmett, brothers Lee and Don, and daughter Susan.
She is survived by siblings: Butch, Dixie, and Ralph; four children: Mary, Ed, Robin and Rick, also numerous grandchildren and great-grandchildren.
Services will be held on March 11th 2016 at Fairmount Memorial Park Sunset Chapel at 1:30 pm.
5200 W. Wellesley Ave., Spokane, WA 99205.
Local journalism is essential.
Give directly to The Spokesman-Review's Northwest Passages community forums series -- which helps to offset the costs of several reporter and editor positions at the newspaper -- by using the easy options below. Gifts processed in this system are not tax deductible, but are predominately used to help meet the local financial requirements needed to receive national matching-grant funds.
Subscribe to the Coronavirus newsletter
Get the day's latest Coronavirus news delivered to your inbox by subscribing to our newsletter.
---