News > Obituaries
Obituary: Watkins, George Thomas Sr. "Tom" Major Usaf, Retired
Age 81
Sun., March 6, 2016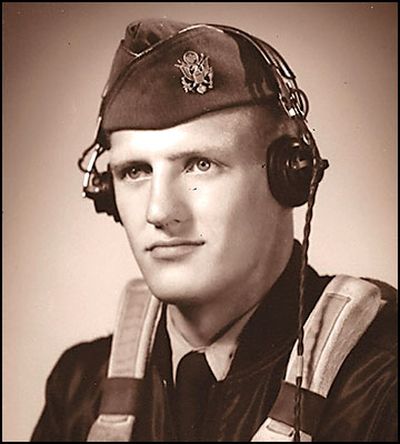 WATKINS, George Thomas Sr. "Tom" Major USAF, Retired

(Age 81)

Passed away March 3, 2016.
He was born April 18, 1934 in Henderson, Kentucky to William Thomas and Anna Katherine (Winthouse) Watkins.
He attended Holy Name High School in Henderson graduating in 1952.
He went on to the University of Kentucky and Colorado State University where he earned a Bachelor of Science Degree, majoring in mathematics.
In 1954 he joined the USAF and served his country until retirement in December 1976 as a navigator and computer programmer.

He married Doris Greer September 1, 1958 in Ft. Worth, TX.
They lived in numerous places around the US until retiring in Spokane.
After retirement he had his own computer programming business.
He enjoyed fishing, boating, camping and crossword puzzles.
He doted on his grandchildren.

Tom is survived by his wife Doris; children Kathy (Ron) Horner of Nome, AK, Linda leLere (Brad Linn), Tom (Christine) and Richard (Karen) Watkins; sisters Phyllis Smith and Nancy Rice; 12 grandchildren; several nieces and nephews.
He was preceded in death by his parents.
Visitation will be Wednesday 8-5PM at Heritage and Funeral Service Thursday March 10, 2016 at 1:00PM, at Heritage Chapel.
Memorial Contributions may be made to the Spokane Veterans Medical Center or a charity of choice.
Local journalism is essential.
Give directly to The Spokesman-Review's Northwest Passages community forums series -- which helps to offset the costs of several reporter and editor positions at the newspaper -- by using the easy options below. Gifts processed in this system are not tax deductible, but are predominately used to help meet the local financial requirements needed to receive national matching-grant funds.
Subscribe to the Coronavirus newsletter
Get the day's latest Coronavirus news delivered to your inbox by subscribing to our newsletter.
---