Sports
Louisville coach Rick Pitino saw nothing 'unusual' at dorm
Tue., March 15, 2016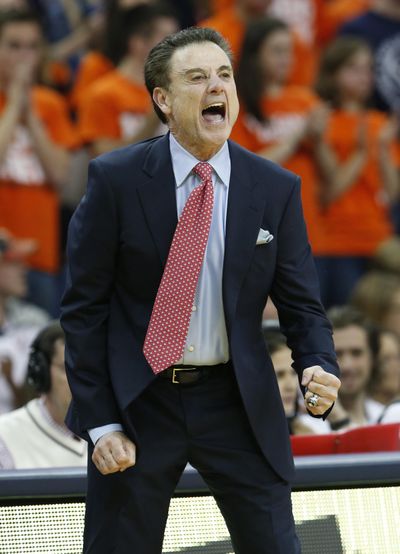 LOUISVILLE, Ky. – Louisville coach Rick Pitino says he saw "nothing unusual" during occasional visits to the dormitory where a former member of Pitino's men's basketball staff allegedly hired strippers for recruits and players.
Escort Katina Powell says Andre McGee paid her and other dancers $10,000 for 22 strip shows from 2010-14 at Billy Minardi Hall. Several investigations are ongoing, including ones by the NCAA, the university, campus police and the Commonwealth's attorney's office.
The coach said Tuesday on ESPN's "Mike&Mike" that he visited the dorm a few times a month during the season but generally relied on staffers such as McGee to monitor players' activities.
Pitino reiterated he was unaware of any parties and hopes that the NCAA investigation "comes up with the right answers, because it's puzzling to all of us."
Local journalism is essential.
Give directly to The Spokesman-Review's Northwest Passages community forums series -- which helps to offset the costs of several reporter and editor positions at the newspaper -- by using the easy options below. Gifts processed in this system are not tax deductible, but are predominately used to help meet the local financial requirements needed to receive national matching-grant funds.
Subscribe to the sports newsletter
Get the day's top sports headlines and breaking news delivered to your inbox by subscribing here.
---