EWU outlasts Pepperdine, earns first postseason win in program history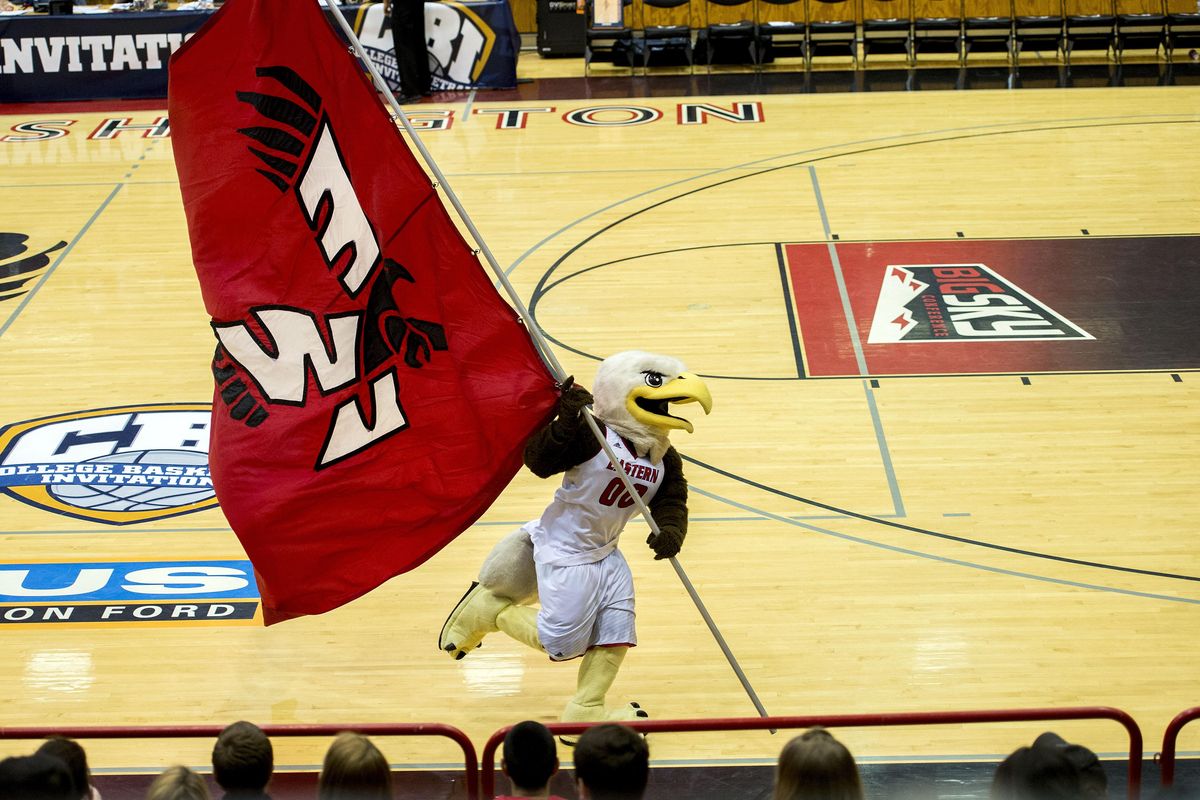 The Eastern Washington players don't want this party to end, and they played like it in the second half.
"March Madness, Cheney-style," coach Jim Hayford called it, the Eagles' 79-72 win over Pepperdine in the first round of the College Basketball Invitational.
The madness will continue Monday with a return trip to Reno, where Eastern played last week in the Big Sky Conference tournament. The Eagles (18-15) will play a CBI quarterfinal game at Nevada, which beat Montana 79-75.
"As long as you get to keep playing, that's all that matters," guard Austin McBroom.
Wednesday's game that checked all the boxes for Hayford and his program: In one evening at Reese Court, the Eagles earned the first postseason win in school history, gave Hayford a win in his 500th game as a college coach, and saw the Eagles find new ways to win a big game.
The Eagles shot only 38 percent, but beat the more athletic Waves with hard-nosed defense – with a seldom-used zone, no less – and won the battle of the boards, 45-39.
"Our team never could have won a game earlier in the year shooting 38 percent," Hayford said.
Incredibly, they did it without senior forward and career scoring leader Venky Jois, for whom this game was set up in the first place. But Jois was bothered by pain in his knee. He left late in the first half, returning after intermission with an ice bag over his left knee.
Others rose to Jois' occasion, especially Bogdan Bliznyuk. The sophomore forward missed all five shots in the first half and chided himself all the way to the locker room for his lack of aggression.
With Eastern down 34-29 at halftime, Hayford said "We told Bogdan that knowing Venky was probably not going to play, we weren't going to win without a great half from him."
Bliznyuk got the message, putting up video game numbers in the last 20 minutes: 8 for 11 from the field, including 3 for 3 from beyond the arc and six rebounds – nearly all of them crucial to the final outcome.
"I just knew I had to step up," said Bliznyuk, who finished with a game-high 25 points. "I had to keep being confident and know the game would come to me."
With less than 6 minutes left, a 12-point EWU lead had dwindled to 4, but McBroom hit two free throws before Eastern came up with one of the biggest sequences of the night.
A defensive rebound by Felix Von Hofe led to two straight missed 3s by McBroom, but Bliznyuk scrapped for a long rebound and passed to Von Hofe. His 3 put Eastern up 69-60 with 4:09 left.
The next Pepperdine surge left EWU clinging to a 71-66 lead with 49 seconds left, but Von Hofe's ninth board of the night led to two more foul shots for Bliznyuk.
Another 3 by Pepperdine was offset by six more free throws, the last coming from Jesse Hunt with 6 seconds left.
Eastern finished 17 for 20 from the foul line. "That's how you win close games," Hayford said.
The Waves (18-14) got 24 points from guard Lamond Murray Jr., but shot just 34 percent from 3 against the zone. Pepperdine forward Stacy Davis, a first-team all-West Coast Conference selection, was 3 for 9 from the field.
Eastern opened up a 10-point lead midway through the first half, thanks to back-to-back 3s from McBroom and a three straight blocks by Bliznyuk, Jois and Von Hofe.
However, the Waves got back in the game on a steady diet of mid-range jumpers capped by a 3-pointer by Lamond Murray Jr. that gave the visitors a 28-27 lead with 4 minutes left in the half.
---