Obituary: Fosberg, Margaret
Age 94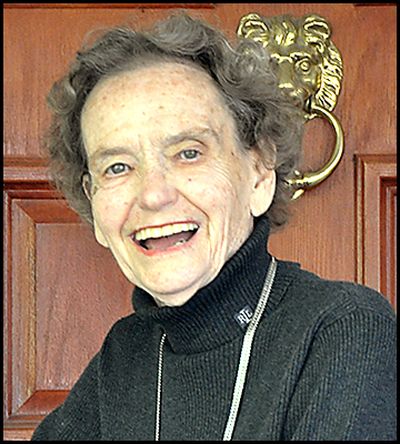 FOSBERG,

Margaret
We regret to announce the passing of Margaret W. Fosberg on March 17, 2016.
She died peacefully at her home at the age of 94.
Margaret and her twin sister were born at the doctor's residence in Roanoke, Alabama on August 6, 1921.
She was raised in Glenn, Georgia on a cotton farm.
Margaret graduated from high school in Franklin, GA where she was a standout basketball player.
She then went onto West Georgia College where she was the starting point guard for 2 years.
Margaret graduated from Emory School of Nursing in 1944.
She completed two internships, one at Bellevue Hospital in New York City, the second in Public Health Nursing at Peabody College, Nashville, TN.
Margaret worked in public health nursing in Thomasville, GA where she met and married Maynard Fosberg in 1947.
Margaret continued her public health nursing in Madison, WI while Maynard finished his Master's degree.
They moved to Moscow in 1949.
Margaret worked at Gritman Memorial Hospital from 1950 to 1967.
In 1967, she became the head nurse at the University of Idaho Student Health Center until she retired in 1998.
Nurse Fosberg will be fondly remembered for her sex education talks to the fraternities, sororities and dorms on the U of I campus.
She received numerous awards from the students and faculty at the University of Idaho.
Her volunteer activities included Alpha Gamma Delta, North Idaho Public Health Board, Special Olympics, Palouse Hills Pony Club and numerous other organizations.
Margaret is survived by her husband of over 68 years, Maynard, at their home, a daughter Stephanie (John) Stainiewski of Sandpoint, ID, a son Mark (Karen) Fosberg of Liberty Lake, WA and six grandchildren.
She was preceded in death by her parents Mae and Newton Williams and siblings Ralph, Henry, Louneil and twin sister Martha.

A celebration of Margaret's life will be held at 1:00 P.M. Tuesday, March 22, 2016 at the First Presbyterian Church in Moscow.
Per mom's request, please wear bright colors.
A private graveside service will precede the service at the Moscow Cemetery.
Viewing will be at Short's Funeral Chapel on Monday, March 21st from 9:00 AM to 6:00 PM.

In lieu of flowers, a donation may be made to the Margaret Fosberg Memorial Fund, U of I Foundation, 875 Perimeter Dr. MS 3143, Moscow, ID 83844.

Arrangements have been entrusted to Short's Funeral Chapel, Moscow, and online condolences may be sent to www.shortsfuneralchapel.net.
---