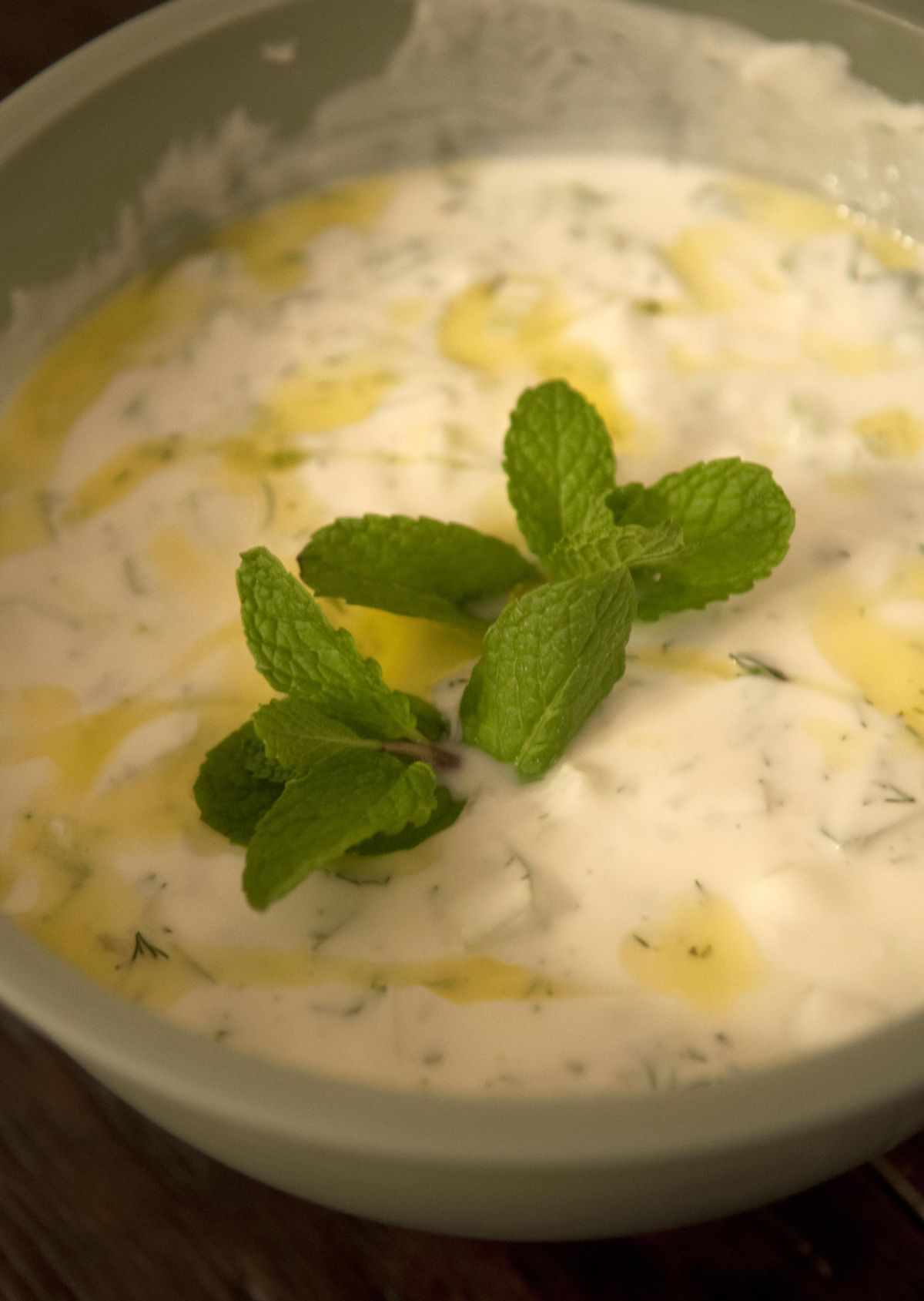 Whenever he's willing to splurge on sashimi-grade, yellow-fin ahi tuna, Roger Reed makes 'Ota 'Ika, marinating the fresh fish with citrus and coconut milk – and enjoying a taste of Tonga.
He's loved the island country's national dish from the first time he tried it in 1978. Today, the flavor – tropical, bright, creamy and salty – transports him to his early 20s in the South Pacific, where he served with Peace Corps.
Now 61 and living in Spokane, Reed is one of a handful of Spokane-area returned Peace Corps volunteers, or RPCVs, who participate in a monthly gathering reserved for those who have served – or are about to serve – through the international volunteer organization. Potlucks, like the one last month at Kay Dixon's Spokane home, are peppered with entrees and appetizers – and stories from the places in which the volunteers served.
Years – even decades – later, they remember this defining time of their lives in foreign lands through food. They cook and eat to reminisce.
The taste brings them back. To Jamaica, Colombia, Dominican Republic, Ethiopia, Tonga.
In many of these places, rice and beans are a staple. Reed returned with a new-found love for raw fish dishes, especially 'Ota 'Ika.
"It's a mix of sweet and sour from the salt and lemon and lime," he said. "It has a very fresh and clean taste to it. It's actually quite perfect."
By the numbers
More than 220,000 Americans have served in 141 countries since Peace Corps' inception. President John F. Kennedy created the program by executive order on March 1, 1961. It celebrated its 55th anniversary earlier this month.
Today, there are nearly 7,000 people serving or training to serve in 63 countries throughout Eastern Europe, Central and East Asia, Central and South America, Africa, the Caribbean, and Pacific Islands. Three hundred nineteen – including 26 from Spokane – are from Washington state, the third top PCV-producing state in the history of the program. So far, a total of 9,345 volunteers have come from Washington state, including 339 from Spokane. Another 205 have come from Coeur d'Alene, including 6 this year.
Only California and New York furnish more.
In Spokane, Gonzaga University has particular reason to be proud. This year, among small schools nationwide, Gonzaga – along with University of Puget Sound in Tacoma – are tied for the top volunteer-producer spot, each with 18 alumni serving overseas. Last year, Gonzaga was No. 1 with 20, and UPS was third with 16.
Washington state ranks high for larger institutions, too. Western Washington University is third for mid-sized schools with 41. Last year, it was first with 47. University of Washington ranks No. 1 for large schools with 72, the same position and number as last year. It's also fourth for grad schools with 16. And it's third in the overall history of the program with a grand total of 2,937.
Interest is on the rise. According to figures released last fall, applications reached nearly 23,000 for the 2015 fiscal year, marking a 40-year high and a 32-percent jump over 2014, when the application process changed. Before that, the number was dwindling – from 13,430 in 2010 to 10,091 and 10,118 in 2012 and 2013 respectively.
'An incredible opportunity'
Commitments, including training, last 27 months. But the impact on volunteers appears to last a lifetime. They leave Peace Corps, but Peace Corps doesn't leave them.
"How didn't it change me?" said 28-year-old Alex Woodward of Spokane. "I think Peace Corps just gives you a whole different perspective on your life."
The California native served in Masha, in southwest Ethiopia, from 2010 to 2012, helping to establish a cooperative of honey bee farmers and a nature reserve. A sambusa with lentils and berbere and mitmita, traditional Ethiopian spice blends containing chili peppers, takes her back.
"It tastes like Ethiopia," she said of the savory, fried, stuffed, triangle-shaped pastry. "When I bite into it, it reminds me of all the adventures I had living there."
This is one of the things her adventures in Ethiopia taught her: "No matter where you are in the world, people are all the same. People all have the same hopes and concerns."
Most volunteers are young and single. Their average age is 28. Sixty-three percent are women. All aim – in their own ways – to be agents of change.
They're also prepared to be changed. They're willing to share their skills, challenge themselves, question what they know, learn new cultural norms and represent the U.S. from Albania to Vanuatu. For many, that's outside of their comfort zones.
With up to two 50-pound bags and a spirit of altruism, they set off for their assignments. Teaching English. Guiding small businesses. Educating people about health, hygiene and sanitation. Leading fisheries, forestry, farming, water and environmental projects.
Dixon, a retired instructional designer for software applications, entered Peace Corps at 21, a year after the program started. She worked in a neighborhood health center in Medellin in one of the largest red light districts in South America. Later, she wrote a book about her experiences, "Wanderlust Satisfied."
Reed, a retired institutional researcher, taught high school chemistry and general science in Nuku'alofa from 1978 to 1981.
Marya Nowakowski, 63, planted fruit trees and aided soil conservation and reforestation projects in Dominican Republic from 1987 to 1990.
These are some of the things she learned: "that I have a lot of patience and I'm a really good problem-solver. I learned to speak Spanish. And I learned to love merengue music, which," she said, "was difficult."
She also ate a lot of rice, often seasoned with annatto seeds and ancho or hatch peppers.
"It's very, very common," she said. "There probably were a few days when I didn't eat rice but I can't remember."
She joined Peace Corps at 32. Today, she's the Spokane-based Peace Corps recruiter for Eastern Washington and North Idaho.
"Peace Corps remains an incredible opportunity," she said. "There's no other organization that offers what Peace Corps offers."
'Something special'
When volunteers return, many go to graduate school or continue the type of work they were doing abroad. For many, public service becomes a way of life.
They volunteer. They teach. They work for nonprofits. They run for public office. They continue to make the dishes that transport them to another time and place.
"I always wanted to go," said Vickie Woodley, who was 52 when she left for Jamaica. "I thought I'd do it when I retired. I'm glad I did."
Woodley, now 76, served two tours from 1992 to 1996. She worked in small business development in Montego Bay and met her future husband within the first month. They married in Spokane on Valentine's Day 1997.
"I still love my country," said 67-year-old Barry Woodley, who returns to Jamaica every other year to see family. A former restaurateur, he cooks with coconut milk and curry to remember his roots. Sundays in Jamaica were for rice and beans and chicken or goat.
"They eat a lot of goat," his wife said.
Andrea Schroter, a 28-year-old vegetarian who was born and raised in Spokane, will eat goat if she has to. She leaves May 31 for Rwanda, where she'll be working in maternal and newborn health care.
"Nutrition looks different there," she said. "They eat a lot of root vegetables and greens, bananas, beans and rice, and on special occasions they'll have meat" – goat, in particular. So, she said, "I will be eating meat to culturally respect my home and my community."
Meantime, the 2006 Ferris High School graduate works as a child advocate at the local YWCA, counseling children who come from situations of domestic violence. She's been attending the local monthly potlucks for support and encouragement from RPCVs.
"I was very nervous until I started talking to people. They definitely eased my worries," said Schroter, who studied multicultural counseling at Evergreen State College. With 13 volunteers currently serving overseas, it's the fourth-ranked Peace Corps producer among small schools nationwide.
"There's just something special about people who do the Peace Corps," Schroter said. "It's going to be hard, yes."
But, she said, "I've wanted to do this since I was 10. I don't really know how Rwanda will change me, but it would be silly to think that it wouldn't."
Reed, now a retired institutional researcher in Spokane, was 23 when he left. He had graduated that spring from Pacific Lutheran University with a degree in chemistry and was overseas by November. 'Ota 'Ika was one of the first foods he tried. He's since found a recipe online.
"I don't make it as often as I'd like to," he said, largely because of the cost of sashimi-grade, yellow-fin ahi tuna.
"The most important thing is getting fresh fish," he said. "You can't put it in the fridge overnight. You really have to make it and serve it fresh. It just doesn't keep."
Here and now he gets ingredients at Costco. But in Tonga, Reed would meet the boat down at the dock. The coconuts came from trees in the yard. The chili peppers grew wild.
For the 'Ota 'Ika recipe Roger Reed uses, along with other favorite dishes from local returned Peace Corps volunteers, turn to Wednesday's Food section in The Spokesman-Review.
---