Obituary: Ball, Jeannine (Bossert)
Age 87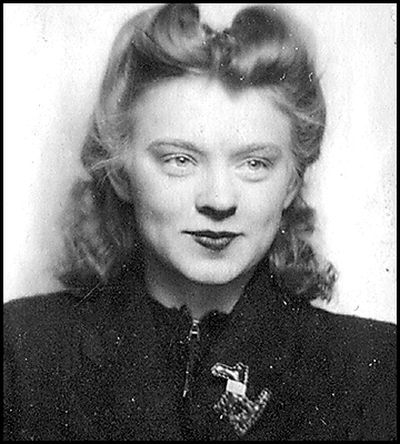 BALL, Jeannine

(Bossert)

Jeannine passed away after a brief illness on March 10, 2016 in Land O'Lakes, Florida.
She was born on January 29, 1929 in Belgium to Victoria and Richard Hofman.
She met her great love, Cecil Ball, during WWII.
They married on May 16, 1946 and created a home in Lockport, New York.
She was happily married for 35 years until his passing in 1981 and had four children; Terri Baldridge (Port Richey, FL), Bonnie (Michael) Lind (Otis Orchards, WA), James (Amy) Ball (Falls Church, VA), and Gary (Jennifer) Ball (Lockport, NY).
Eleven years later, Jeannine remarried and was preceded in death by her second husband.
They retired in Florida.
She enjoyed travelling and the warm sunshine of Florida in her later years.
Waking up every morning to find the good in life was always her motto.
Besides her children, she leaves behind six grandchildren; Erin Lind, Brian Lind, Jeannine Ball, Joseph Ball, Michael Baldridge, and Amy (Chad) Fritzvold, four great-grandchildren, three great-great-grandchildren, a niece and two nephews.
Jeannine considered her family, children and grandchildren her greatest blessings and loved them all dearly.

A memorial in celebration of her life will be held at a later date this summer in Lockport, New York.
---