Obituary: Barrett, Jan Victoria (Dagman)
Age 66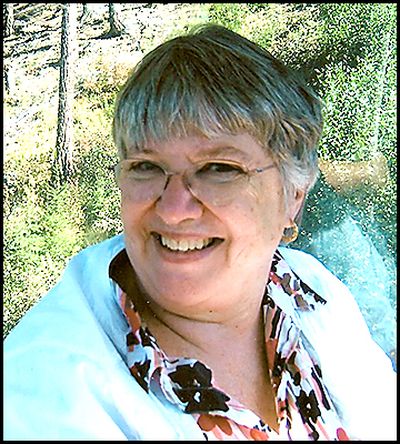 BARRETT,

Jan Victoria
(Dagman)
Passed away unexpectedly at the age of 66 as the result of a stroke on March 8, 2016 in Spokane, WA.
She was born June 20, 1949 in Portland, OR to Donald Clausen and Jacqueline Churchill Dagman, and lived the majority of her life in the Spokane and Spangle area.
She attended Wilson grade school, graduated from Ferris High School in 1967, attended the University of Washington, graduated with a BA from Eastern Washington University in 1971, and received a Master's degree from Gonzaga University.
She spent her career as an elementary and junior high teacher, librarian and technology director at the Liberty School District in Spangle, WA, retiring in 2010.
Throughout her 30 years of service she impacted hundreds of lives through her caring and devotion to families and education.
In her time she was a loving mother, daughter, grandmother, sister, wife, and generous friend.
Jan was a book lover, an avid and voracious reader, marathon knitter, red wine enthusiast, and a member of the B & B Investment Club.
She enjoyed travelling to Maui, Coronado, Coeur d'Alene Lake and Walla Walla, and was renowned for her chocolate banana bread.
She was preceded in death by her parents Don and Jackie Dagman and brother Dean Dagman.
She is survived by her husband of 43 years Stephen Barrett; son Jesse (Erin) of Boise, ID and son Matthew Barrett (Jessica) of Seattle, WA; sister Jean Hawkes of Naples, ID; brother Dennis Dagman, Colorado Springs, CO and many extraordinary nieces and nephews.
'Gran' adored her grandchildren Adelaide, Oliver, Jane and Cruson.
She had a circle of cherished friends who shared in her love and joy of life.
At her request, no funeral services will be held.
A celebration of life and wake will be held in June.
Memorial contributions may be made to the Liberty Community Education Foundation, PO Box 82, Spangle, WA, 99031, the Ronald McDonald House, 1015 W. 5th Ave., Spokane, WA, 99204, or the Cathedral of St. John the Evangelist, 127 E. 12th Ave., Spokane, WA, 99202.
---