Obituary: Brower, Brian G.
Age 42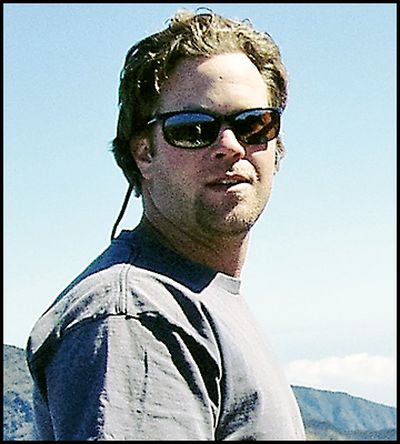 BROWER, Brian G.

(Age 42)

Of Sequim, WA, passed away on February 19, 2016, peacefully at home.
Brian was born in Spokane, WA, on July 17, 1973; graduated from Mead High School, where he lettered in four sports.
Brian joined the U.S. Navy in 1992, served four years, and had a successful career as a high voltage lineman.
He worked for Bonneville Power Admin., San Diego Gas & Electric and Maui Electric.
Brian enjoyed the outdoors, he especially liked the ocean, where he spent many hours surfing, fishing, and canoeing.

Brian is survived by his father/stepmother, Garry and Colleen Brower of Sequim, WA; his mother/stepfather, Elaine and Dave Perkins of Kennewick, WA; three brothers, Adam, Nicholas and Beau Brower; two stepbrothers, Brent and Bryan Americk; one stepsister, Shana Stolarczyk (Craig); aunts and uncles, cousins, nieces, nephews, and many friends who loved him dearly.
The memorial service will be held at 11 a.m. on Saturday, April 9, 2016, at St. Anthony's Catholic Church in Newport, WA; interment at the Newport Cemetery.
Relatives and friends are welcome to join us in remembering Brian.
---