Obituary: Cook, Duane Darwin
Age 76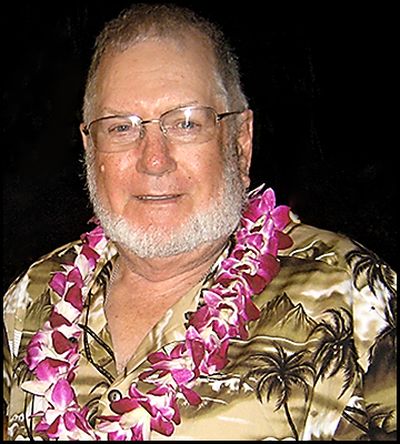 COOK, Duane Darwin

(Age 76)

Our Dad, Duane Cook always answered his daughters' calls and was there for his family, but on March 14, 2016 the Lord's voice was louder and we suddenly lost him.


Dad is survived by the love of his life our Mom, Sandy, they were married on July 22, 1961.
He is also survived by the family he loved, daughters, Lori Cook, Shari (Dale) Abrams; grandson, Levi (Anastasia) Abrams; his granddaughter Sharlee (Ted) Abrams; twin great-grandsons, Landon Cory and Jenson Duane born March 15, 2016; his sister Diane Clark; his German Shepard Nick; brother-in-law and sister-in-law Roy and Jean Russell; niece Rhonda (Brian) Kennedy and family; nephew Rick (Danielle) Russell and family; nieces, Dee Dee (Troy) Torgeson and family, Jody (Mark) Everett and family.


Dad was born October 9, 1939 to Ivan and Dana Cook.
He served in the Navy.
He retired from Century Link after 34 years as a cable splicer and was still asked questions regarding phone services.
Dad was a 60 year member of the Pomona Grange.

Dad was proud to be an El Katif Shriner for 18 years and was so happy to have Levi and Dale join him this year.
He is and will be missed by his family, friends, and all whose lives he has touched.


Services will be held April 16th at 11:00 am at Timberview Church, 15511 N. Howe Rd Mead WA.
In lieu of flowers donations can be made to the Childrens Shriners Hospital or Spokane Humane Society.
---